Brain breaks for kids is a simple process in which kids are given a mental break from their regular educational and academic performance. In daily life, Kids are facing various challenges in their schooling life starting from morning to evening. Usually, students need to perform several tasks such as Classwork, Home Work, Non-academic performance, Curriculum activities, and many more. Hence, all these things make students tired, depressed, and cause anxieties. Therefore, it is really important to provide a minimum of 5-20 min. of a break to our child after long hours of classes. It makes your child's mind more relaxed and refreshed. It also helps in improving your child's creativity and decision-making process. In this blog, we will discuss 10 easy brain break for your kids relaxation.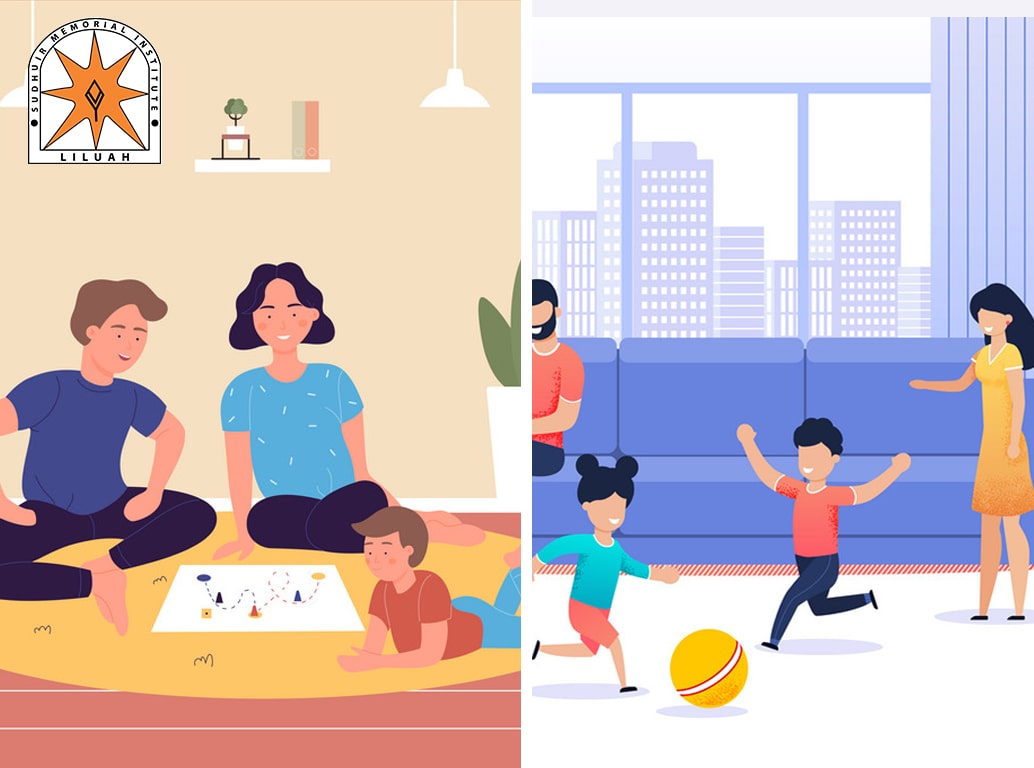 Exercise
Exercise is the best technique to provide relaxation in your body and mind. Therefore, it is good to maintain and regulate daily for at least 15-20 minutes for a fresh mind. It gives freshness and relaxation that makes the task very easy to perform. Usually, it is good to do in the morning for fresh energy.
Brain Games
There are several games that provide the best breaks to our exhausted brains. Sometimes, it gives us knowledge that we can implement in the various fields in our daily life. Brain games could be identifying the character, solving the puzzle, playing crosswords, etc. It also helps in improving coordination skills. Several schools provide such games to emphasize the brain of the student in various fields. Top CBSE schools in Howrah feature these facilities for improving the qualities of the student.
Singing
Singing always makes all of us very fun-loving things to join. We always love watching songs and similarly, we also love singing songs. Therefore, this is one of the best techniques to provide the best breaks to your brain. It is also one of the best brain-changing activities that quickly energize your brain and make your child ready to take challenges.
Dancing
Dancing is also similar to singing and it also gives relaxation to all of us. It is one of the best entertaining breaks we can ever take to refresh our minds quickly. Sometimes, we find ourselves low energetic and bored. Therefore, dancing could convert us in an energetic way.
Playing
Playing is very crucial for all of us. It gives the best relaxation to our body and mind. Playing also help in developing our body physically and mentally. Therefore, it is very important to play both Indoor and Outdoor games. Hence, every school must have a big campus that features both the games for the best mind relaxation. The infrastructure of the Howrah best CBSE school provides both indoor and outdoor games for the best brain breaks and development.
Fun Games
The fun game provides a new virtual adventure and brings challenges to the kids. It excites the child with its innovative creation. The fun games also help in reducing the anxieties and get your child excited to take participate in different games. Hence, it is very important to conduct fun games in the classroom for giving relaxation to the brain of a child. It also helps in reducing stress. The classroom of every CBSE school in the Howrah district provides fun games for the child's best interaction
Visit Outside
Let the student visit outside the classroom for a little change. Sitting in front of the class board could stop their brain to perform. Hence, they need certain positive and environmental changes to relax their brain.
Puzzle
The puzzle is one of the most interesting games that make every child excited to perform. Therefore, it is highly recommended for the academic authorities to bring such interesting games for their child's refreshment.
Ask Hobbies
Sometimes the conversation is the best thing to conduct. It also influences the student and improves their communication skills of an individual. Therefore, it is important to have a quality conversation with your student and ask for hobbies to divert their mind from boringness and give the best brain break.
Tell Story
Telling a story is one of the interesting and best things that refresh the child's mind. Every child expects a good and solid story that gives the best lessons and conclusion at the end. Therefore, telling a story is very beneficial for the student that help in keeping charge and energetic to their body and mind. It is also one of the easiest ways to provide a break to the child's brain.
Hence, these are some of the 10 easy brain breaks for your kid's relaxation. All these activities discussed above are very crucial for their brain to have proper relaxation. Such relaxation will provide success and motivation to the child in a different way. Hence, school is having the biggest advantage that plays a crucial role in developing the child. Get associated with admission in CBSE school in Howrah that provides excellent guidance and learning approach to the child.