Education is one of the biggest amplifiers that give the perfect edge to your career. It requires developing the skills of your child. Hence, we need to assure the best guidance that can motivate your child during the study. Motivational play a significant role in developing the growth of your child. This motivation will give the best students that will become good learners in the future. it also helps in improving the personality of your child. Hence, if we can keep motivating our children for the study then we can improve their future and also help them to become a good learner also. We can ensure the CBSE School in Howrah provides online education with the proper guidance during the pandemic situation.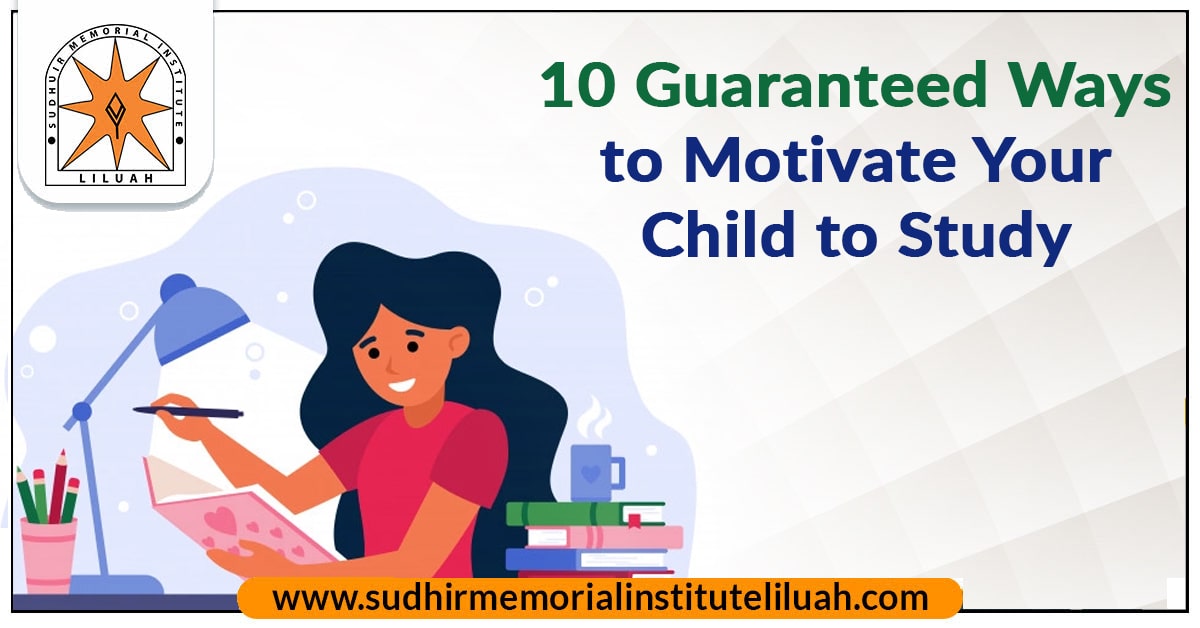 Don't annoy your child
Every parent desires the growth of their child. Therefore, they do multiple things that can lead them towards success. However, most of the parents keep shouting and annoying their children. This might would impact your child in some way. If we keep doing these things on regular stuff then this will make them upset and they will stop listening to you. Hence, do not yell at your child on regular stuff and stop annoying them unnecessarily.
Give your child Freedom
If you want your child to grow and develop their own skills and talent, then give them enough space and freedom to fly and invent their own talent. However, keep your eyes open and be aware of your child's activities.
Give them Better Planning and Organizational Skill
The planning and setting of organizational skills is the beginning of any goal. Hence, we need to implement better planning that can provide the development of your child's education.
Develop Routines and Structure
It is very important to create the best routine and proper structure for your child. However, creating a routine is very important but also very difficult to maintain. It requires proper dedication and an inspirational approach to develop your child. You can get the best guidance from the Howrah CBSE School that helps you to achieve the goal.
Focus on Process than to Result
Most of the children are showing impatience during this age. The reason behind the action is because they are not focused and motivated from their study. Therefore, give them the best guidance that can help them in following the process then to the result. Let them focus on the reading textbooks that can bring good marks for your child's exam.
Create a family environment for your child
If you want your child to learn the culture then create a family environment for your child. Try to be friendly with your child and help them learn the culture. This will also make them social and help in making friends for the group studies. This behavior will definitely help your child in improving their studies.
Let your child practices for perfection
Practice makes everyone perfect. This is definitely real and therefore approach your child to practice on a daily basis. These practices will help your child to develop their skills and also increase the speed to attempt the maximum questions. The practices will also help your child get clear views and ideas about the syllabus and exam.
Give proper attention to your child lives
At a certain age, your child needs their parent's attention for showing their skills, growth, talents, and also discussing their problems and other drawbacks. Therefore, always pay attention to your child's activities and sometimes get attention from the child for the best result and feedback in the future.
Help your child to find the best mentor
A mentor is the one that gives you perfection and motivates your child to grow. They provide better guidance in an expert way to feature the best result. A better mentor will always influence and motivate your child to grow. Hence, get the best mentors from the best CBSE school in Howrah that has the top educators to ensure the top guidance for your child's best future.
Don't get violent
Getting violent is one of the most extreme and dangerous things. It can destroy the child's career or can impact dangerously. Sometimes the parents get violent from their activities, studies, and result and start yelling at them. However, it is good for a reason but our child will ensure to take it negatively. Therefore, it could impact the relationship between the child and parents. Hence, don't get violent and keep motivate your children. It is ok to commit mistakes but make sure to discriminate between good and bad that shouldn't repeat in the future.
Conclusion
Hence, these are the 10 guaranteed ways to motivate your child to study. All these steps are interconnected to each other and definitely help your child to develop and grow in the future. Enroll "SMIL" English medium School in Howrah provide online education, syllabus coverage, guidance on doubt sessions, and motivational learning method.