There are several ways we can see the laziness and unmotivated symptoms of people on a daily basis. Some of them are coming from their jobs, business, works, and education. We need to choose something that brings us interest in terms of achieving goals. We see our child struggle with laziness and motivation due to mental and physical pressure. Therefore, the parents must provide security to our child and bring the best guidance to the child to avoid laziness and unmotivated symptoms. The school and academic institution also play a significant role in terms of the growth and development of our child. Hence, always try to pick up the top CBSE school in Howrah that brings the innovation by the top qualities of the faculty member. In this blog, we will try to understand the 5 signs your child seems lazy and unmotivated.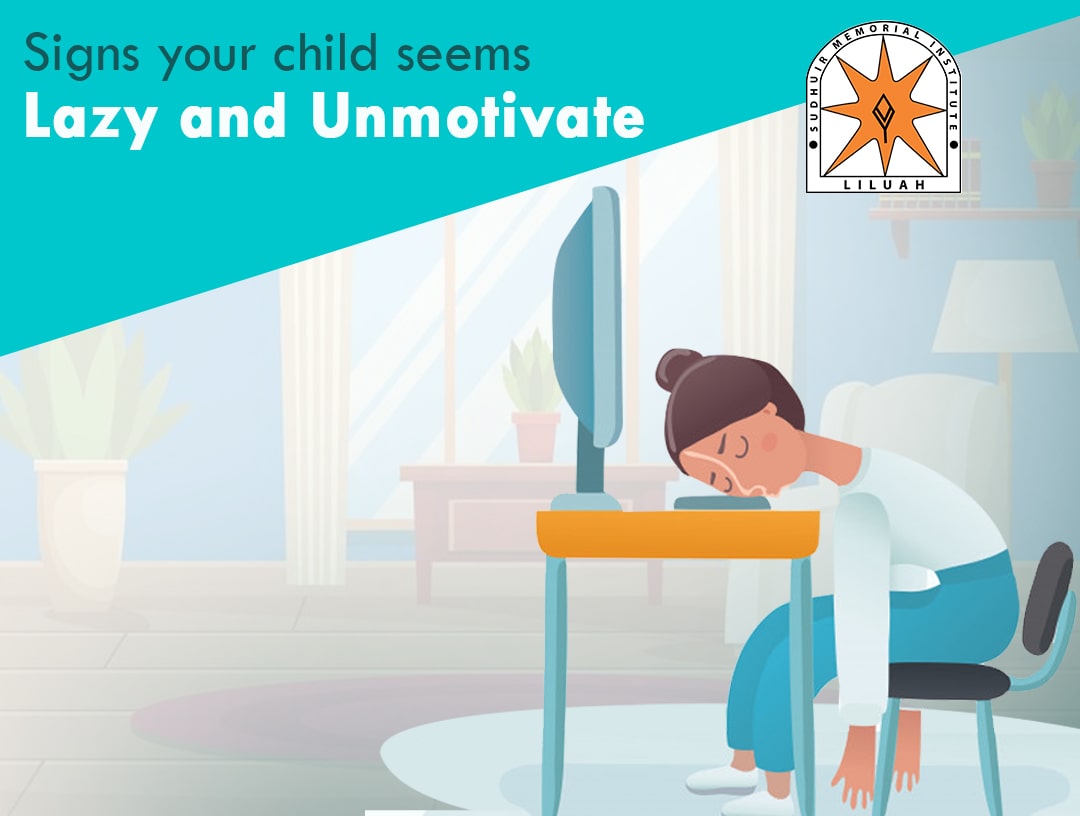 Your child feels discouraged
When we see our child facing discouragement then we see our child start facing unmotivated and lazy. The prime reason for the discouragement of our child is not having enough experience. Sometimes, due to poor planning, our child is facing problems and unable to find a solution. Therefore, choose the best thing that can bring encouragement to our child and also motivate in the future.
Your child facing an ongoing problem on a daily basis
When your child is facing any problem from any situation then it means they are in a trouble. There may be several ongoing problems on a daily basis that your child faced. Such as attending school, private tuition, coaching, co-curriculum activities, and many more. Hence, these things are usually giving trouble to our child and therefore provide the best plan for our child to solve an ongoing problem on a daily basis.
When your child is under depression
Depression is one of the most dangerous things that can take the lives of a person. Hence, we need to be very careful when we observe that our child is facing any depression. The prime reason for depression would be unable to achieve the goals of their life. The child becomes lazy, feels unmotivated, and sleeps more. Several faculty members of the best school in Howrah is providing special guidance and counselling to the students who are being depressed and feel anxious.
Your child feels that he or she is being treated as a burden, not a person
When we make our child treat as a burden not as a person then the depth of depression immerge in our child's mind. This makes our child unmotivated and feels it losing everything. It also affects the study and more importantly affects the career. Therefore, it is the responsibility of the parents to make our child feel special and do not treat them as a burden anywhere.
When your child under the negative influence
It is always important to provide a positive influence and environment to our child in terms of growth and development. Therefore, it is always important to keep away your child from the negative influence that brings laziness and depression to our child. Get the best CBSE-affiliated schools in Howrah that provide an excellent study environment, positive atmosphere, and classical learning method for the best growth and development.
Hence, these are some of the important 5 signs your child seems lazy and unmotivated. Therefore, being parents we need to re-think and provide the best guidance to our child to avoid such negative influence. However, getting the best school with top faculties could also bring changes in your child's mind. Therefore, get an opportunity from the best school that provides admission in the current year. Such school admission in Howrah will surely bring innovation and development to your child's mindset. This is the ultimate way to improve the skills of your child and get away from laziness and unmotivated techniques.