Self-esteem is very important in child life in order to build their growth and development. It is the power to boost your child in different circumstances. A healthy Self-esteem carries Social, Emotional, and Mental Behavior that leads your child to manage their challenging life under certain conditions. It also helps in handling pressure, social challenges, and other decision-making processes in their life. Hence, it is very important to provide that challenging life to your child to build their self-esteem at certain stages. There are several CBSE school in howrah district provide special guidance to trained their students to improve their self-esteem in your life.  In this blog, we will discuss important 5 ways to build more self-esteem in your child's life.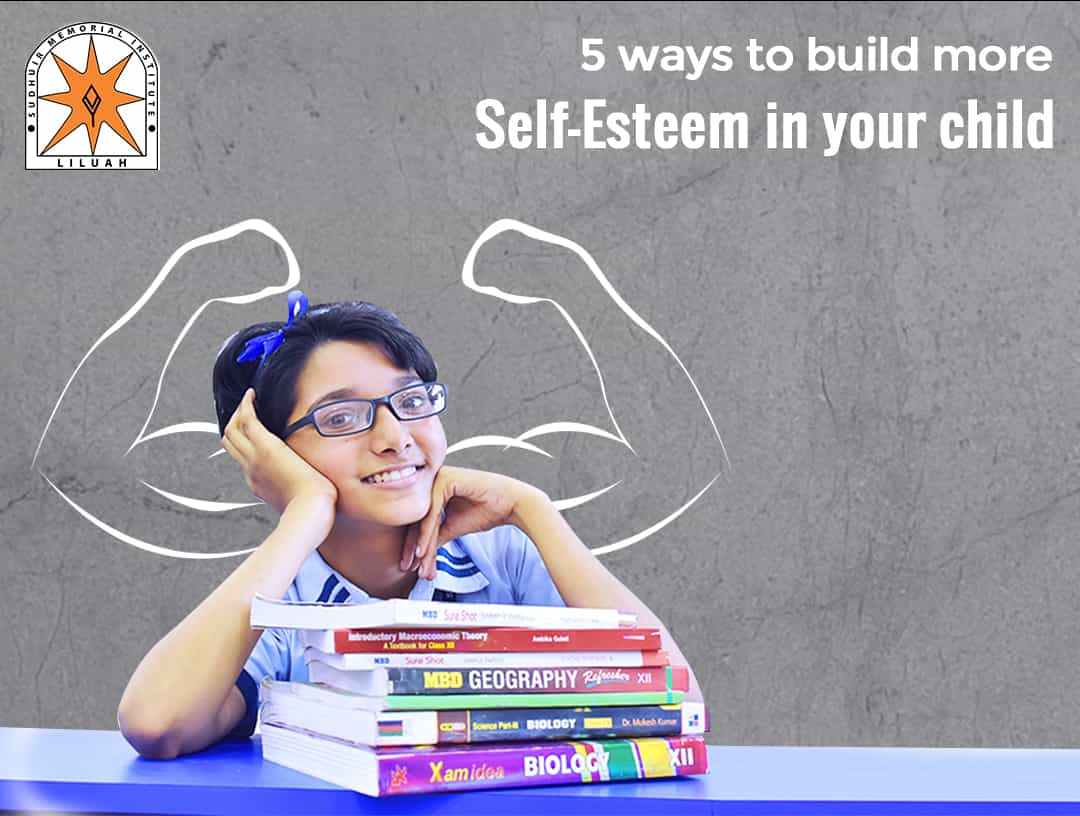 Show love and respect
Showing love and respect is one of the easiest ways to achieve success in your life. Similarly, your child also expects proper love and respect from the parents in every condition. However, it is very important to show love and respect to build your child proper behavior, skill, and other development. Still do not encourage them at their unwanted work that could create some problems in the future. It is the responsibility of the parents to provide proper guidance and implement good knowledge for their best growth in the future. There are several best CBSE schools Howrah that provide the proper love and respect to your child.
Play with your kids
Playing with the kids is very important which shows the valuation of the parents in front of their child. A child always loves attention from their parents. Therefore, the parents must provide them a sufficient amount of time to play, have fun, make some quality conversation, and many more. These practices encourage your child to build self-esteem at their original stage. There are certain school creates proper parent meeting that help in providing proper guidance.
Give your child social responsibilities
Apart from education, it is also important to show the social world to your child. Therefore, try to interact with your child with social work and other social responsibilities. If we let your child interact with the social work then more amount of maturity will be expected from your child. Social responsibilities are one of the major roles that will improve your child's maturity and also help in improving self-esteem.
Encourage and approach positively
If you want your child to grow and develop properly then showing proper encouragement and approach is one of the important things to implement. It is very important to show them proper encouragement because it motivates them to work more and achieve more success in the future. there are several top schools in howrah that always shows encouragement to your child for having proper growth and development.
Give knowledge of technology
Nowadays, everything will be based on technology. Therefore, it is important to implement the knowledge of technology to your child from the school-age. In the coming future, technology will be going to be more innovative. Hence, everything will be based on technology. The proper knowledge of technology will also help them to achieve more success in the future. Such an achievement will help them to improve their self-esteem properly.
Hence, these are some of the important 5 ways to build more self-esteem in your child's life. However, to build more self-esteem it is important to provide them with good schooling that gives them proper guidance, education, and knowledge to improve their skills and other development. In such cases, providing school admission in Howrah is one of the best ways that build self-esteem in your child from the school age.