Covid-19 is one of the biggest fear of 2020 that brings lots of stress, anxieties, and depression. This becomes a nightmare for almost every person existing in the World. All these lockdowns, rising cases of Covid, use of mask, sanitizers, social distancing are part of Covid-19. However, we manage to cross 2020 with several treatments, precautions, and safeties. The pandemic causes are slowly decreasing but still, we need to deal with Covid-19 and therefore, do not take things casually but take proper actions against it. Our children are still feeling unsafe due to pandemic causes and therefore, it is the responsibility of our parents to provide proper guidance on such cases. Hence, in this blog, we will discuss 5 ways to support your kids during the covid-19 outbreak for breaking the chain of fear.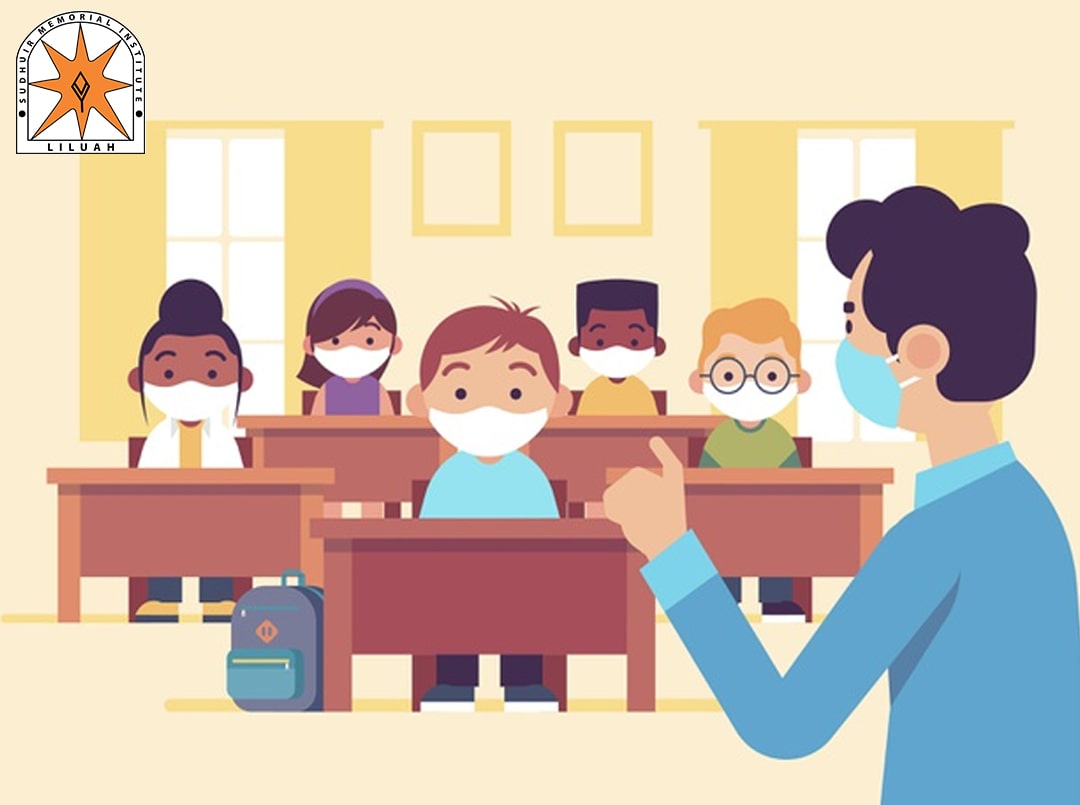 Create Proper Schedule
The Covid-19 pandemic brings lots of changes to the life of human beings. Hence, our mind got distracted, suffered, and critical due to the case of covid. Therefore, we can see several changes come to introduce in our daily life. Such as online education, Work from home, etc. Therefore, it is the responsibility of the parents to provide a proper schedule to your child during such pandemic time. Your child might get bored sitting inside the home. Therefore, make a proper routine for them that makes them feel happy and continue their education.
Alert about their activities
We can observe that our children feel bored, frustrated, and curious about everything. The prime reason behind this habit is pandemic Covid-19 that locks them inside the home and doesn't allow them to visit outside. In such cases, children might start doing several unusual activities that could harm them or anybody inside the home. Therefore, make sure to observe their activities and give the best guidance to make them calm.
Be friendly with your Child
Being friendly is one of the significant things we can do for our child. It makes our child happy, improves better relationships, growth, and development. Our child, always expect a better relationship with their parents. It makes them safe and relaxes. Therefore, during the pandemic cause try to be friendly with our children and do not shout at them unnecessarily. However, the faculty members of the best CBSE school in Howrah district provide special guidance and behave friendly with our child under certain spaces.
Spend quality time with your Child
This is prime time when we can spend some of the best moments and spend quality time with our family and child. However, this will make us close with each other and improve relations with friends and family. The quality time will bring energy and also motivate them to be innovative. This will also make them away from being freak out about anything. According to some of the best schools, Most of the child face safest under the shade of their parents and good teachers. Therefore, bring into the best CBSE school Howrah that provides several techniques to support your kids during pandemics.
Be Calm and Positive
The most important and crucial thing to do during pandemic Covid-19 is to stay calm and think positively. It is the best way to make yourself and your family stronger. Such action will bring motivation to the kids. Therefore, try to enjoy staying with your Family and Child that make all of us calm and positive. Most of the schools in Howrah provide special guidance to both the parents and children to stay safe and not being panic. This would be the best opportunity for your child to grow.
Hence, these are some of the different 5 ways to support your kids during the covid-19 outbreak for breaking the chain of fear. This chain can only be broken during the presence of good parenting and the best support of school faculties. Therefore, get the best CBSE school admission in Howrah that provides special guidance to your child to outbreak the covid-19.