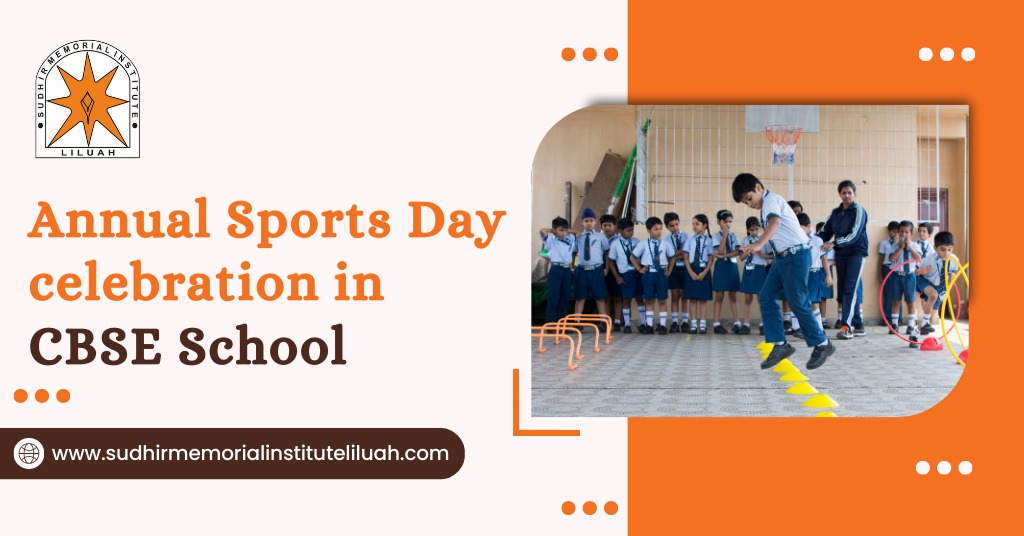 Every year Sudhir Memorial Institute Liluah also known as the best english medium school in howrah celebrates its annual sports day. It is one of the most loved events of the year; the children very longingly look forward to it.
Importance of Sports
Sport develops a sense of friendliness among the children and develops their team spirit. It helps children to develop mental and physical toughness. The school believes that sports are an integral part of education and in Sudhir Memorial Institute Liluah, children are taught various sorts of games and are taught gross motor skills in very early stages to keep their value in life.
The arrangements
The arrangements start weeks prior to the actual event starting with students practicing during school hours.
The class teachers and sports teachers ensure 100 % participation of the students
The playground is prepared beforehand for the event
The event is separate for the junior and the senior school children as it takes place on two different days.
List of activities
The founder of the school welcomes and addresses the esteemed gathering of parents and guests where he talks about the sports in student's life
The program starts with the torch relay by the sports captains of all houses
Grades nursery to 12 participates in various races like sprints, relays, sack races, three-legged races, obstacle races, and skipping races.
Fun time with a relay and a tug-of-war between the houses adds to the enjoyment.
Various P.T. displays like aerobics, Zumba, or Yoga by the students of PYP mesmerize the audience with their energetic performances.
The ceremony commences with the wonderful 'March Past', where the parade is performed by all four houses and led by their house captains. The guest of honor takes the salute of the impressive March Past of the students. The chief guest also takes the salute of the impressive March Past of the students, coupled with exciting marching music.
A thrilling experience
All in all, it is indeed a thrilling experience for children and their parents. The winners who make it to the victory stand to feel proud of being awarded the medals and certificates, and appreciation from the chief guest.
Our school motto
The Sudhir Memorial Institute Liluah has a culture and ecosystem of stress-free and caring relationships, between the educators and the children, among the children, and between teachers and management/leadership team and parents. The school's motto is 'Know Thyself' – hence teachers & students practice mindfulness meditation and tend to become open-minded, balanced, reflective, and caring. The school believes itself to be the 'Alma Mater', that is, the second mother, of the children. Hence, the teachers care for children and the school with great care. The students grow up to be self-confident with a positive attitude and become emotionally and mentally healthy.