One of the most difficult challenges our parents face nowadays is struggling with our uncooperative children. This is the most difficult thing every parent struggled at a certain stage. Hence, we need to find out the best way to deal with uncooperative children and bring some growth and development among them. The easiest way to deal with such a thing is to get admission to the school that carries the best discipline, culture, and other development. Therefore, it is important to provide admission in cbse school in howrah that gives excellent guidance to the students in all formation. Let's discuss the different ways to deal with such uncooperative children.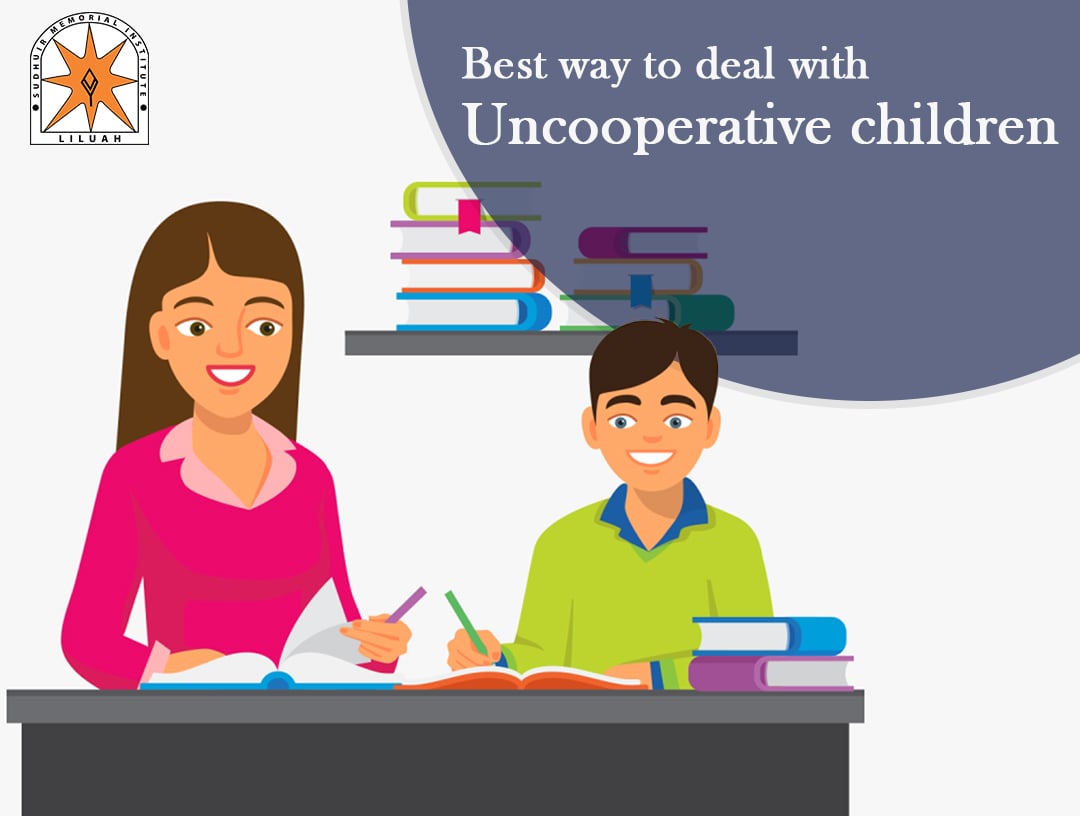 Set Goals
It is very important to set a proper goal for your child. A proper goal will mark them to achieve the objective and also help them to achieve the targeted goal. This is the best practice to understand the valuation of time. If we teach our child from the beginning of its age then we can expect warm and cooperative behavior with us. Hence, give expectations and goals to be the most responsible person in the future.
Teach how to behave?
It is the prime responsibility of the parents to give proper lessons of behavior. Teach them how to behave with any person (Either Elder or Younger). However, it is also the responsibility of the teachers at certain stages but we need to give them proper guidance to achieve that target. Behavior is one of the most important things that help in defining the valuation of the child. Hence, teach them proper lessons, guide them with good examples, and make a loving and respectful approach in front of your child. This will surely teach them to behave well with everyone. There are several cbse board schools in Howrah that provide excellent guidance and discipline to the students for their growth and development.
Gives motivational lessons
Proper motivational lessons will always influence your child to develop. This will lead them to become respectful and responsible people. Therefore, provide this motivational method inside your child to get cooperative nature among them. There are several benefits to providing motivational knowledge. The student will be a more goal-oriented person. This will also help them to indulge positively. It is one of the best ways to get energetic to achieve something eagerly.
Treat them especially
This is one of the most important steps to make your child cooperative in nature. That is treating naturally and especially. Every child is involved with the proper set of skills and talents. Therefore, it is important to provide valuable support to your child in case of making them innovative. Try to treat them special and different in such a way that it looks different from others. This is the best way to make your child well-behaved, cooperative, and culturally in the real-time zone. All these methods are applied by the top school in Howrah for the proper success and behavior with parents and all others.
Hence, these are some of the best ways to deal with uncooperative children. In this blog, we discussed some of the important ways to make your child well-behaved and cooperative by nature. To get the development, it is also important to provide the top cbse schools in Howrah that provide an excellent structure of the discipline, culture, and other ways of being cooperative in nature.