Learning is an essential thing in a student's educational life. It helps in giving them several pieces of information to grow and develop with valuable research. However, the term learning is a never-ending thing in our life. We need to learn new things on a daily basis. We should always be passionate about learning which helps in growing us with valuable information. Learning is a method of time and patience that helps in speeding up the future. In this blog, we will discuss how to find the best learning techniques with CBSE School. Let's discuss this below.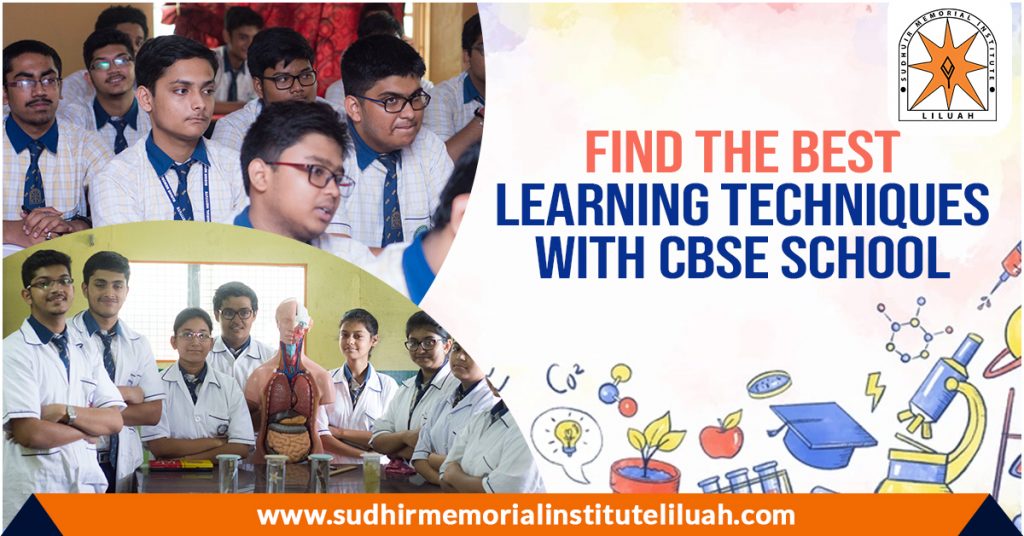 Speak aloud what you want to remember
As we discussed above, learning is a technique and process of regular practice that helps in remembering the topic, formulae, notes, and many more. Therefore, there are several formulae to have quick learning skills. Create a proper schedule for your study and learning. At the time of opening notes make sure to learn louder and focus with every specific word louder and wider. This will also help in keeping the notes learning for a long-time period. All these skills can be experienced in the best English medium School in Howrah for their student's best talent and skills.
Learn and Write notes by hand
It is not difficult to learn anything that looks difficult to read. A human brain is well developed to understand the concept and able to memorize at least for a short time period. However, these techniques can't be helpful for a longer time period. As result, you won't be able to be familiar with the basics and concepts. Therefore, to make things permanently stored in the human brain "Writing Techniques" shall be implemented. The implementation of writing anything you remember as notes can be stored permanently in the human brain with regular writing. However, there are other benefits of writing. It improves writing speed, reduces spelling errors, improves confidence, and many more.
Improve Note-taking Methods
A note is one of the important things that help in improving the learning methods faster. Therefore, make sure to create effective notes that help in making learning faster. This will also help in giving deeper knowledge with meaningful learning skills. The process of creating own notes has its own understanding techniques. This will also help in giving quick learning to the students. Check out the tips to create your own notes from the best CBSE English medium school in Howrah.
Some valuable tips to create own notes creative
Listen to the sentences properly and create notes in your own way.
Highlight the important point, topic, and others in terms of remembering it in the future.
Write in a proper phrase, not complete sentences for quick finishing.
Teach others or have a Group Meeting Sessions
According to research, if you can be able to have taught others then it can help in improving your own skills of learning. Therefore, make sure to let your children be involved in a group study that can let your child giving an opportunity to teach others and improve their skills. As we know, when teachers are ready to teach, they start learning some key points and methods for best presentation and providing information to the class.
Sleep and Study Properly
We all are aware of the regular study process and learning techniques. However, this method won't be effective without having proper sleep and food. These are the two most important things that help your child to grow in the future. This method helps in keeping your child's brain relaxed and stable. It will also refresh your mind properly. Hence, give them 7-8 hours of sleep and healthy food for brain development. Hence, these are the best learning techniques with CBSE School. The techniques of the CBSE School also help in developing your child more with their unique learning techniques. Hence, get admission in CBSE school in Howrah that lets your child learn with the best methods.