Goals and Objectives are the most important things that provide the best direction and success to us. Hence, it requires a lot of attention, dedication, and hard work for an individual to get success. It is the responsibility of the parents to rethink their growth and objective for proper development. The mind of a young child easily getting distracted by several actions all around. Thus, it changes the direction of goal and objective of childhood. Let's implement some of the important things that could help in achieving the goals and objectives of childhood education.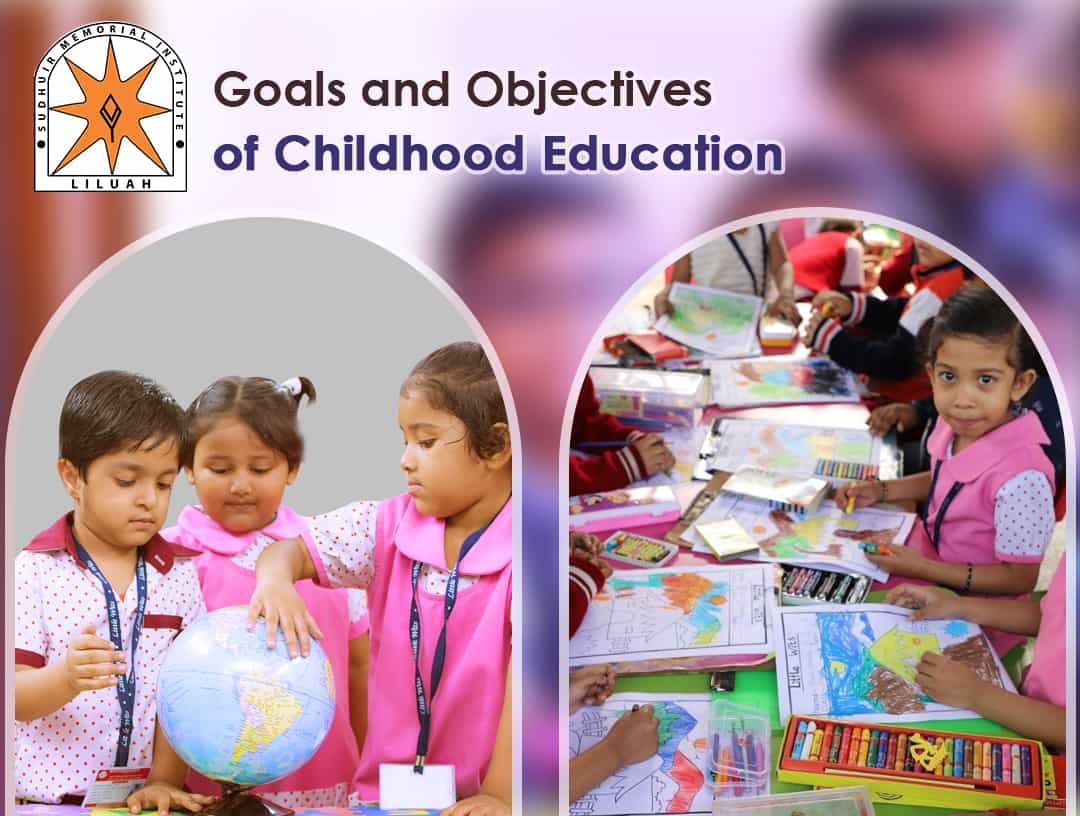 Improve Socialization
Childhood education is the beginning of knowledge, culture, and growth. It provides various learning opportunities to the children for being social. Early childhood education aims to provide the best learning resources that help in enriched the goals and objectives. The CBSE affiliated school in Howrah aims to bring knowledge to the child for being involved socially. There are several ways of being socially active. Such as get involved with different persons and aims to complete group work with various personalities.
Develop learning
Childhood education has various learning approaches. Therefore, we can provide a different learning approach to improve their growth and development. However, kids always feel curious to learn something new that brings the best skills and development for their child. It is important to get innovative learning from one of the top faculties with various reading and writing methods. Join the top CBSE schools in Howrah that bring different learning methods and approach to bring the changes.
Learn to give Respect
Respect is something that can be observed. Showing respect for everyone is also one of the biggest goals and objectives that bring various perceptions towards achieving success. Therefore, it is important to conduct a good relationship with the child. If they observe the positive and respectful relationship between parents and teachers, they will simply try to follow the footstep of parents and teachers. Therefore, it is the prime responsibility of parents and teachers to show respect to others in the presence of the child. Provide different techniques of respecting elders, friends, and all others to the child in different methods. It is very important for school kids and toddlers to learn the same things for the best growth and development. The faculty member of the best CBSE school in Howrah provides special lessons that show how to respect others.
Physical development
Another goals and objective of childhood education are to understand the importance of being healthy i.e. physically and mentally. However, both are important and play a significant role in their own way. The physical development help in gathering energy to achieve your goals and objective. The mental development will make you stronger towards achieving goals and objectives.
Building Gross-motor Skill
Motor skill development is very important and it brings the biggest opportunity to provide learning, development, growth, skills, and several other knowledge. There are several advantages of motor skills development and therefore, we must provide admission in such schools that can bring the motor skills development in our child from the beginning. Hence, get an opportunity to provide admission in CBSE school in Howrah that brings several motor skills development for their kids that mention below.
Tie your own Shoes.
Eat by themselves.
Wear your own Uniform.
Complete your own task.
Achieve daily targets.
Hence, these are some of the important goals and objectives of childhood education. We discussed above all points in detail that brings several lessons, goals, and objectives to bring the revolution in childhood education. Get ready to implement these methods on your child for the best result in the future.