An ethical-moral value is a principle that needs to follows by every person in their life. Every human being must follow a basic principle in their life. That principle will lead them to success. A moral value is one that helps the person to build an identity and better individual. It helps people to learn to respect elders, shows gratitude, helps people, encourage, and many more. Basically, every human being must have their own moral values in their life. However, it is not that easy to have and therefore, it is the responsibility of the parents and teachers to make a guideline and teach them moral values. In this blog, we will discuss the importance of moral values with the guidance of a CBSE school teacher. You can experience the lessons under the guidance of the faculties of the top CBSE Schools in Howrah. Let's discuss this below.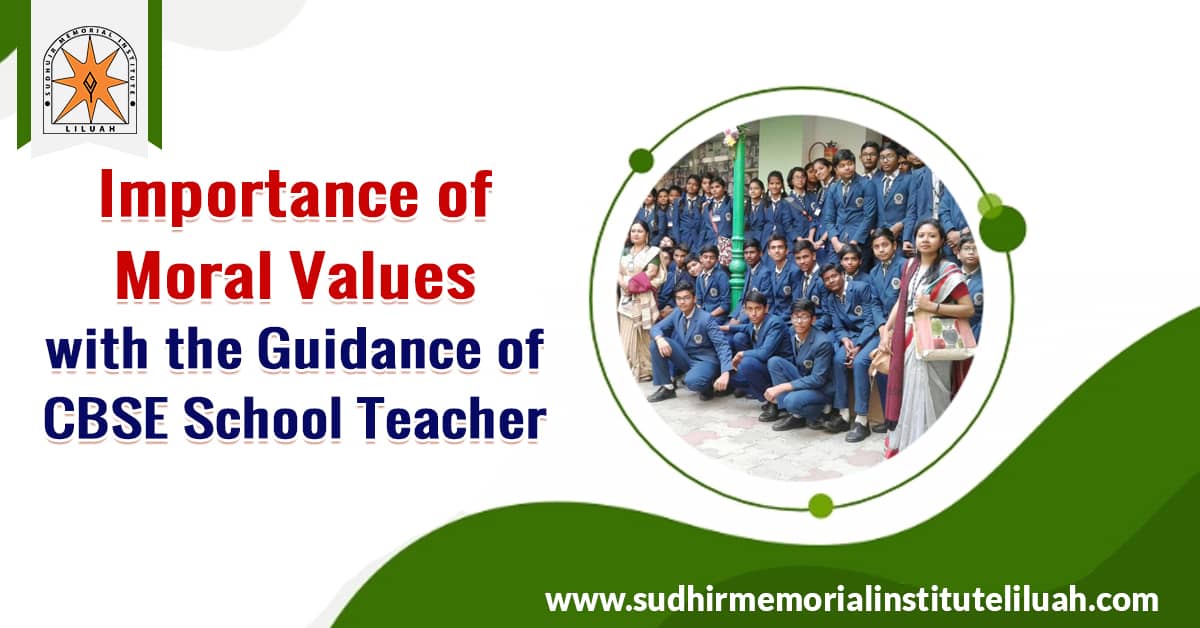 Importance of Moral Values
A moral value is a term that creates the line between evil and virtue. It helps in deciding what is right and what is wrong. Basically, it allows human beings to understand and judge from their inner soul. Such as is right to take the wrong advantage? Is it wrong to help him?
What children observe is the differentiates between Bad and Good. The expert educators of the top 10 CBSE schools in Howrah, discussed the importance of teaching moral values and understanding their power in the School. The teacher said that moral values are the power of resources that brings positive energy, honesty, discipline, and loyalty to the child. It is an important step that needs to be incumbent in every child's life for their better growth and development.
Steps to Incubating Moral Values in Your Child
Moral values develop the child positive character. Therefore, it is one of the crucial things that every school must initiate to develop their child in the educational journey. SMIL is one of the top School in Howrah that has the brilliant faculties to help the children in getting the lessons of moral values. Let's discuss this below.
We have heard multiple times that we must practice and then we preach. Therefore, our child must follow honesty, compassion, humanity, loyalty, creditability, and many more. On the basis of such learning, they can understand and differentiate between right and wrong. Hence, it is the responsibility of the parents and teachers to follow the method.
We must appreciate and motivate our children for their hard work. In such cases, we can see that our children work more innovatively and effectively. This reward also inspires them quickly.
Try to communicate with the children and understand their likes and dislikes. This technique will help your child to be closer to them.
Hence, these are important and real factors of moral values. Every parent does understand the importance of moral values with the guidance of a CBSE school teacher. Therefore, they enrol in the SMIL that comes under the top 10 school in howrah with their best guidance and learning methods.