Every parent along with students are quite curious and wonder about his / her procedure of CBSE school admission in Howrah. Some of them are nervous or some of them are not. Putting these major issues in the image "Sudhir Memorial Institute Liluah" best Howrah school for admission find a conclusion with the admission form should be standardized so that it will be easy for the parents to read and fill it accordingly without any difficulty. Online form filling process for cbse school in howrah subject to simplification for the parents and students.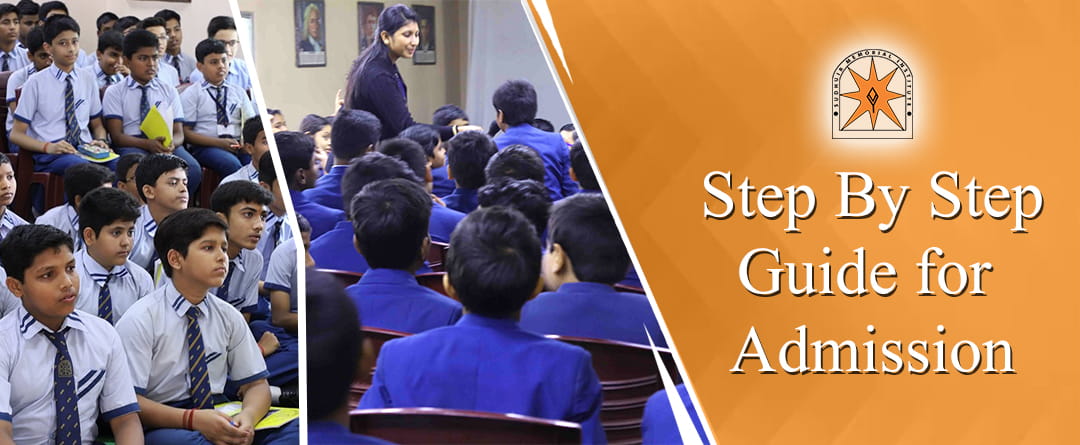 "Sudhir Memorial Institute Liluah" the best school in Howrah provides the facility to customize cbse school admission in howrah form. Our form Includes few sections.
Visit our School for Enquiry, fill up the Enquiry form and collect the Application Form from 16th October 2020 onwards.
Submit the Application form along with the required documents mentioned below.
An interview will be scheduled with the parent along with the child. That will notify the parents Via Email/ SMS/Phone Call
Once the interview was done with parents and children one confirmed notification will be delivered to School.
Our school has an option to define the date of birth criteria. It is useful for Juniors admissions in Nursery / KG where there are guidelines for date of birth during the selection of the students. The form can be customized instantly and the admission process will be activated in a short period. Let's find out the details below.
Admission Procedure
The list of selected candidates will be Notified at the Registrar Office and on the School website of "Sudhir Memorial Institute Liluah".
The Admission procedure will notify the parents of the selected candidates along with the fee slip. The parents must be present and complete the admission formalities.
it is mandatory to submit the Original Transfer Certificate from the last school attended.
Fees once paid at the time of admission is non-refundable, except the Caution Money in case of withdrawal.
Age Criteria
| | | |
| --- | --- | --- |
| Class | Age | Date as on:- |
| Toddlers | If the child is 2 + | 31st March 2021 |
| Infant | If the child is 2 + | 31st March 2021 |
| Infant-I | If the child is 3 + | 31st March 2021 |
| Infant-II | If the child is 4 + | 31st March 2021 |
| Class-I | If the child is 5 + | 31st March 2021 |
| Class-II | If the child is 6 + | 31st March 2021 |
| Class-III | If the child is 7 + | 31st March 2021 |
| Class-IV | If the child is 8 + | 31st March 2021 |
| Class-V | If the child is 9 + | 31st March 2021 |
| Class-VI | If the child is 10 + | 31st March 2021 |
| Class-VII | If the child is 11 + | 31st March 2021 |
| Class-VIII | If the child is 12 + | 31st March 2021 |
| Class-IX | If the child is 13 + | 31st March 2021 |
| Class-X | If the child is 14 + | 31st March 2021 |
| Class-XI | If the child is 15 + | 31st March 2021 |
| Class-XII | If the child is 16 + | 31st March 2021 |
Documents Required for CBSE school admission Howrah
Three copy photo of a student (Passport/Stamp size)
Birth Certificate Photocopy
Both Parents Photo-id Card Photocopy
Both parent one copy photo each
Address proof photocopy
Vaccination/Immunization card photocopy (Only for infant, Prep-1, Prep-2)
Mock Test/Pre Board result photocopy (Only for class 11)
One Photocopy of Transfer Certificate