The capability of learning new thing depends on the ability of the student. We need to assure the quality by assigning multiple tasks to understand the multiple intelligences of the students. It is important to provide the quality and skills of multiple intelligences that can assure the quality of knowledge for a child. Therefore, always indulge and get the best idea of having multiple intelligences (MI) in different areas. To understand the depth of MI, it is also important to provide the best cbse school admission in howrah that can guide with the best work to reach MI and affect its learning. In this blog, we will understand 5 important steps on how multiple intelligences affect learning?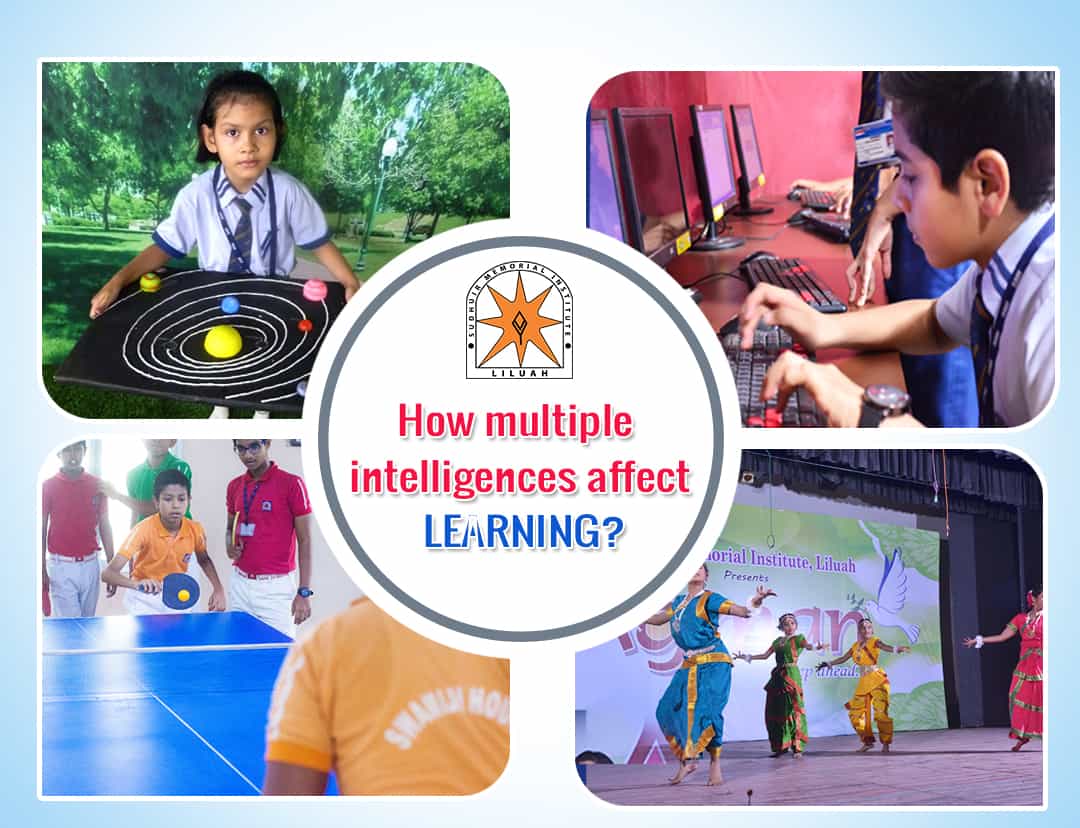 Understand in various dimensional
If a student wants to be an expert in multiple fields then they need to be professionally expert and acquire knowledge in various dimensions. In such cases, students need to acquire knowledge in other than study fields like music, song, games (Indoor/Outdoor), photography, daily life knowledge, social interaction, and many more. Therefore, try to acquire the perfect knowledge in such a field to acquire multiple intelligences in the classroom. One of the top cbse school in howrah provides multiple tasks and indulge students with different curriculum activities to increase the multiple intelligences of the students.
Social Interaction
Social interaction is good for making your child brilliant in multiple intelligences. It actually makes you interact with different types of people having different skills, knowledge, and character. Your child will have the opportunity to interact with those types of people and learning their skills and knowledge. Getting the outcomes by following the character of their ideal person. These techniques usually help students in their multiple tasks and help them in developing their multiple intelligences to become the best of all.
Learning new words and language
Learning is a good thing because it gives u knowledge, experience, and help in different circumstances. Therefore, when it comes to increasing the multiple intelligences of your child learning different languages with different words is the best option for them. Learning different languages will help students in a massive way. It is going to be the biggest equipment for them in their future career. Similarly, learning new words will also help students in being a creative and good reader. These will gradually help in improving their skills. Several list of cbse school in howrah provides different language classes to improve the quality and knowledge of students.
Improve skills
Your dimension of success is incomplete without improving the quality and skills of your own. Therefore, if a student wants to be an expert in multiple intelligences then practicing is the ultimate way to improve your skills.
Be confident in your show
Being confident is one of the ultimate keys to getting success. Confidence will also provide you the relaxation to your body and mind. Therefore, always try to be confident about what you are learning and try to give your 100% effort on learning.
Hence, these are some 5 important steps on how multiple intelligences affect learning? It also helps you in providing the ultimate success by picking up the best school admission in howrah. The best school with good academics will help your child finding the right career, goal, and success in the future.