Promote physical fitness in child, it develops personality and fitness to a great level from the very school level. Physical fitness is very much important for them from their beginning life. Not only does, being fit physically help to improve physical activity but it also helps to improve mental concentration and alertness.
Teachers also support their students in each and every way of their life and through the best CBSE School in Howrah; a child will certainly develop his or her physical fitness.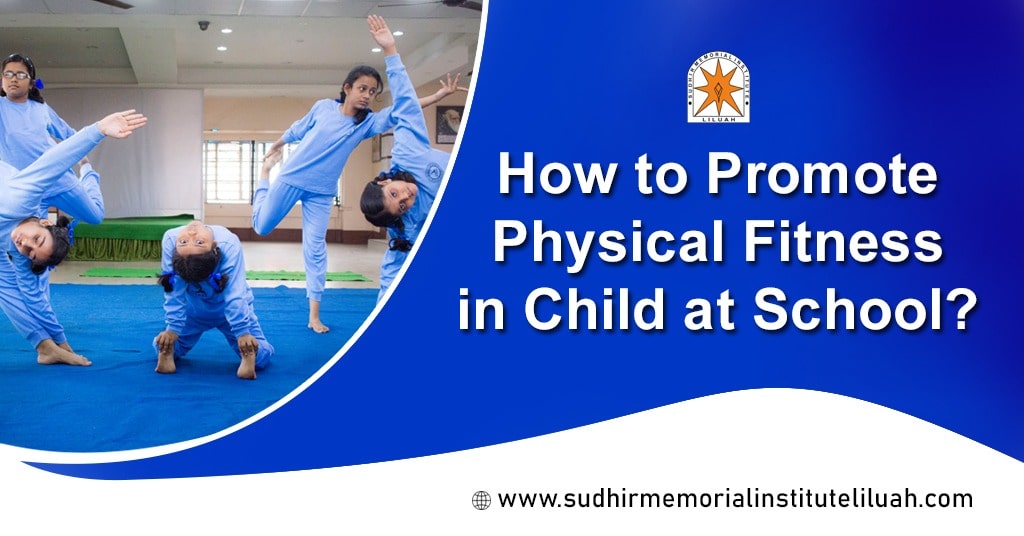 Being a parent, you must always keep in mind; the lack of physical activity can lead to physical problems. Among other school in Howrah, being a parent you must enroll your child's name at the Sudhir Memorial Institute.
It is one of the best CBSE School in Howrah which provides so many facilities to its students at the level best. School can play an influential role in helping students in engaging physical exercise and play.
Benefits of physical activity in school
Before we discuss how to promote physical activities in child at school, let us know first some of the benefits of physical activities in school in Howrah.
Mental health: – Mental health is very much important for children's growth and development. Regular physical exercise is very much important for a child to decrease physical anxiety.
School attendance: – Regular physical activities contributes to overall health, active students are less likely to miss school due to illness. Doing regular physical activity will help you to be active and up to date with your attendance, and you will don't miss any of your classes.
Memory and concentration: – The physically active children are able to focus better in the classroom and retain more of the information taught. Improved memory and concentration can also help students in other areas of their lives.
Now let's move on further and discuss on some of the points on how to promote physical fitness in child at School.
Inform students of the benefits:-
Promoting exercise in school in Howrah can start with educating students on the benefits discussed above. Teachers at the best CBSE School in Howrah inform students about how physical exercise is important for their health and well being.
Inform parents on benefits:-
Parents can also play vital role in helping their kids stay active. So, it's the responsibility of CBSE School in Howrah district to encourage parents to limit the time their children spend in front of television or computer screen instead plan activities for the whole family that involve physical exercise such as bike ride or hike.
Prioritize physical education classes :-
Best CBSE School in Howrah organizes physical education courses which give students the opportunity to get some exercise during the school day and help them in learning healthy habits for leading life style. Physical education classes that teach sports and other team building games make more fun and meaningful for kids.
Upgrade playground equipment :-
Sudhir memorial institute being the best CBSE School in Howrah always tries to upgrade its playground by having a look at it. Whether the equipment should be replaced or whether some equipment should be added. It has playground equipment which is durable and designed.
Host sports events :-
Sports can be a fun way for kids to stay active. However some kids don't have interest or time to dedicate to being on a sports team. That is why best CBSE School in Howrah hosts sports events beyond their normal sports games.
Conclusion:
As early the physical fitness is being introduced to the children's, they will not further face any challenges regarding physical fitness. So, being the best CBSE School in Howrah, Sudhir Memorial Institute is famous for introducing this concept earlier before its students.