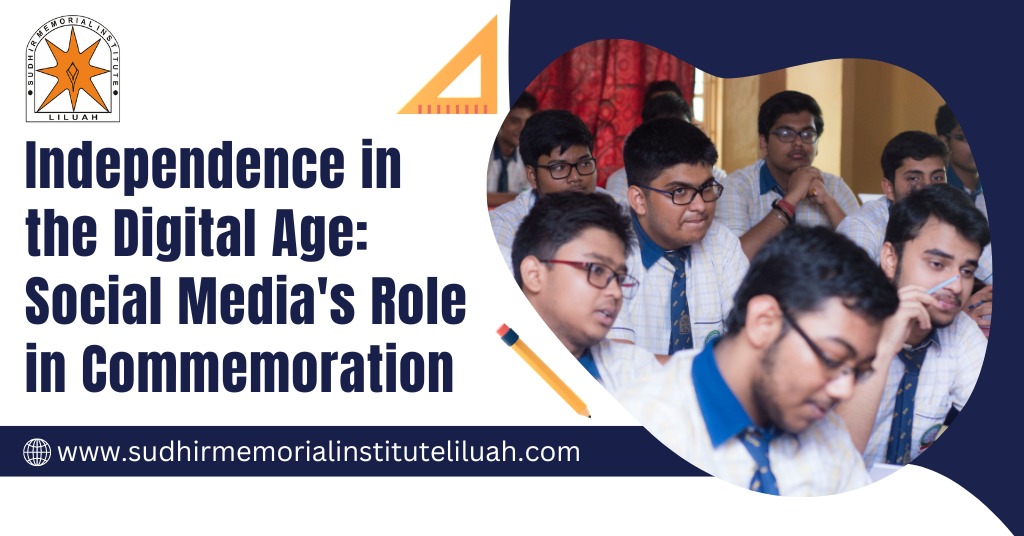 The current age is known as the digital age. Everything has transformed digitally. Social media plays a great role these days, and it has become an integral part of our lives. There are millions of people around the world who are using social media services these days. Not only for fun but for businesses and organizations, social media platforms are used. It offers new opportunities for online communication, customer engagement, and digital marketing.
Social networking allows students and other users to share their photos, documents, videos, and other updates with their followers. Digital marketing has been transformed with the rise of social media, with businesses now able to reach out to their audiences with targeted advertising and social media campaigns. Social media allows them to develop business with their customers and create engaging content that can help to drive brand awareness and loyalty.
In our ever-evolving digital landscape, the way we commemorate and celebrate significant events has undergone a remarkable transformation. One such event is Independence Day, a day that holds immense historical and cultural importance for our nation. As we embrace the digital age, we find ourselves exploring new avenues for expressing patriotism and connecting with others through social media platforms. This blog delves into the role of social media in commemorating Independence Day and how it has reshaped the way we express our national pride.
The digital tapestry of patriotism
In a world where connectivity has no bounds, social media platforms have become virtual canvases for expressing patriotism. There are so many social sites such as Facebook, Twitter, YouTube, TikTok, Instagram, etc where people use to post patriotic songs and photos and all these sites serve as digital parade routes where people march together in celebration of freedom.
Sharing stories of sacrifice
Social media not only connect us to our families and friends but also connect us to those who had sacrificed their lives and who fought for our national independence. Like another CBSE-affiliated school in Howrah, Sudhir Memorial Institute Liluah also celebrates Independence Day every year. Students here take part in different competitions organized by the school authority and share stories of many freedom fighters.
Virtual commemorative events
The digital age has also given rise to virtual events that allow people from around the world to participate in Independence Day celebrations. Live-streamed parades, concerts, and ceremonies enable individuals to join in the festivities regardless of their physical location. This global connection fosters a sense of unity and reinforces the shared values that Independence Day represents.
Educational engagement
Beyond the festivities, social media provides a platform for educational engagement. Schools, museums, and historical organizations use platforms to share curated content, informative videos, and interactive quizzes related to Independence Day. This approach not only informs the public but also encourages a deeper understanding of the historical context and significance of the day.
Digital acts of kindness
Social media has also paved the way for digital acts of kindness on Independence Day. Crowdfunding campaigns to support veterans, organizing online fundraisers for charitable causes, and encouraging people to perform acts of service and share them online have become prevalent. These efforts blend the spirit of patriotism with the power of online connectivity to create a positive impact.
Understanding digital freedom
What does this mean?
Simply put, digital freedom is the liberty to access, use, create, and communicate information in the digital space without undue restrictions.
It symbolizes the vast opportunities we can tap into within the digital world and the freedom to trailblaze unique, innovative paths toward marketing success.
For a digital marketing agency anywhere else, this freedom is invaluable, and here's why:
Digital freedom offers us the latitude to traverse the digital landscape, tailor experience to the audience, and exploit the various tools and platforms at our disposal.
It dissolves geographical boundaries, allowing us to engage with global audiences.
It empowers us to leverage data to make informed decisions, nurture customer relationships, and hone marketing strategies.
We're saluting this digital freedom when celebrating Independence Day in a digital marketing context. It's a freedom that allows us to shape our course, innovate without boundaries, and drive impactful results like the national independence we honor.
 Like every year, this year too, the school is celebrating Independence Day in the school premises. Sudhir Memorial Institute Liluah as the best English medium school in Howrah year by year celebrates this day with full joy and happiness. Teachers along with their children feel good to see the programs arranged by their teams.
How Independence day is organized by the best school in Howrah?
Independence Day is organized by the best English medium school in Howrah in many ways –
Flag hosting ceremony
March past
Planting trees
Cultural dance program
Acts on Indian history
Distribution of sweets
Conclusion
As we celebrate Independence Day in the digital age, it's evident that social media has become an integral part of how we commemorate and express our national pride. From sharing stories of sacrifice to uniting a global community in celebration, social media platforms provide us with unprecedented opportunities to come together, reflect on our history, and look toward a future that embraces the ideals of freedom and unity. So, as the fireworks light up the night sky, remember that our digital devices are more than just tools; they are bridges that connect us to the heart of our nation's story.