Being mentally strong is the biggest challenging thing for every human being. It takes a lot of effort, dedication, and courage to be mentally strong. A guy with the mentally strong is a better life leader than physical strength. Physically strong is also good and necessary for health. It gives energy to your body to do more. But, mentally stronger has a different class. Being mentally strong will give you extra energy, positivity, confidence level, and many more. The power of mentally strong will give you the success you are looking for. There are several list of cbse school in howrah that gives a valuable lesson regarding mentally strong. Hence, in this article, we will understand how to make your child mentally strong.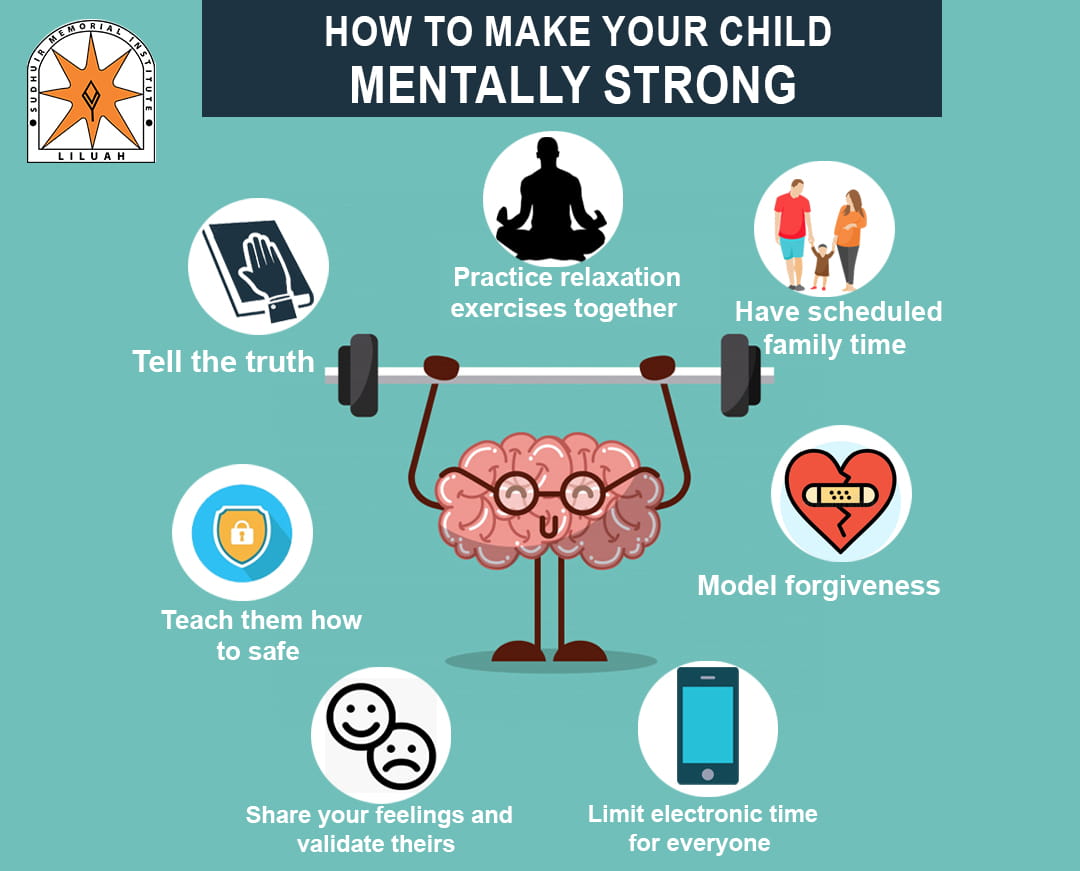 Create your own goals
To become a mentally stronger, students need to set a perfect goal. Mention the number of work on a daily basis and be very strict to follow the work you can do to achieve your goal. For e.g: "I need to finish my assignment" or "I need to finish the topic of physics". Always make sure a huge work can put students in pressure and therefore limit your work. Always be confident to finish the work that set for a goal. In cases of failure, don't be upset or lose your morality. Keep trying and you will get success once you get habituated of finishing work on time.
Accept failures
As we discussed above, if you get failure do not get upset or stop creating your own goals. One day will never decide your ambition and success you will going to achieve. Hence, accept the failures and tolerate the problem. Make sure while tolerating also try to find the solution to your problem. Once you get the solution to your problem, you will easily be able to get success. The faculty member of the top school in howrah always provides the greatest support for the failure of students. Their technique of learning method is so strong that it provides the solution to every problem of the students.
Transform negativity into positivity
When the students find negativity all around then try to transform that negativity into positivity. This is one of the best ways to keep you mentally stronger. Always try to reframe your thought and improve your skill. Try to implement such skills by replacing negativity all around. Make sure to improve your result on a daily basis to avoid the negativity and become mentally stronger. The cbse school in howrah district organizes the special classes that inbound the positivity in the children's mind. It is quite fruitful and helpful for the child mentally stronger.
Find an explanation of your work
When you set the number of work to finish it off on a daily basis than try to finish it on the same day. Do not try to find any excuses for not doing any homework. It would be your fault if you do so. Take responsibility for your failures and ask for an explanation from yourself. Do not give blame on others for any excuses. It might be your fault and therefore find a better solution to fix it for a better future.
Hence, these are some important steps to find how mentally strong give success to the student. If you need your child to be mentally strong and make a wise decision with their own skills then find a suitable educational institute for guiding them. You can provide cbse school admission in howrah that gives the best guidance to your child for a mentally stronger person.