Our Mission
It is believed that every child has got immense talent and creativity and is a human asset so it should be protected and nourished. Creativity and spontaneity can neither be directly produced nor be externally injected into an organism. However there is a possibility of bringing into existence a climate sociological, psychological and educational in which creativity,
originality and spontaneity in English medium school Howrah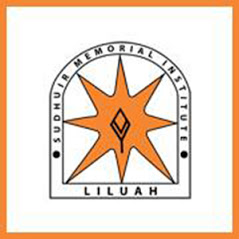 will blossom. Hence the main mission of the school is:-
To maintain physical health.
To have scientific attitude.
To think philosophically.
To enable the child to enquire intellectually and analytically.
To practice moral goodness.
To build enlightened and successful citizen of tomorrow.
In short, in Sudhir Memorial Institute Liluah, every child comes in with random expectations from life, like the dots in a page , SMIL helps them to add more dots , and helps them to connect them all so that the student has a clear picture of where he wants to go.
Our Vision
Sudhir Memorial Institute Liluah, English medium school in Howrah is the realization of a vision. A vision to transform the educational land scape in the country and to make quality education available for one and all.
It was in 2011, Mr. Sudhakar Nath Tiwari and Mr. Mahesh Kumar Singh, laid the foundation of this vision. The initial setbacks and challenges were never a concern for them who had tremendous faith in their dream. It is their commitment, prudence and visionary approach to English medium school in Howrah, that has made them one of the most venerated figures in the contemporary education sector.
Their divine inspiration and guidance behind the spirit of their vision. According to them, "Fifteen years ago, God planted a seed in our heart and directed us to spread affordable, high quality cbsc affiliated school in howrah within Indian society. Finally, our efforts, dedication and vision have helped us establish one of the high quality education institute".