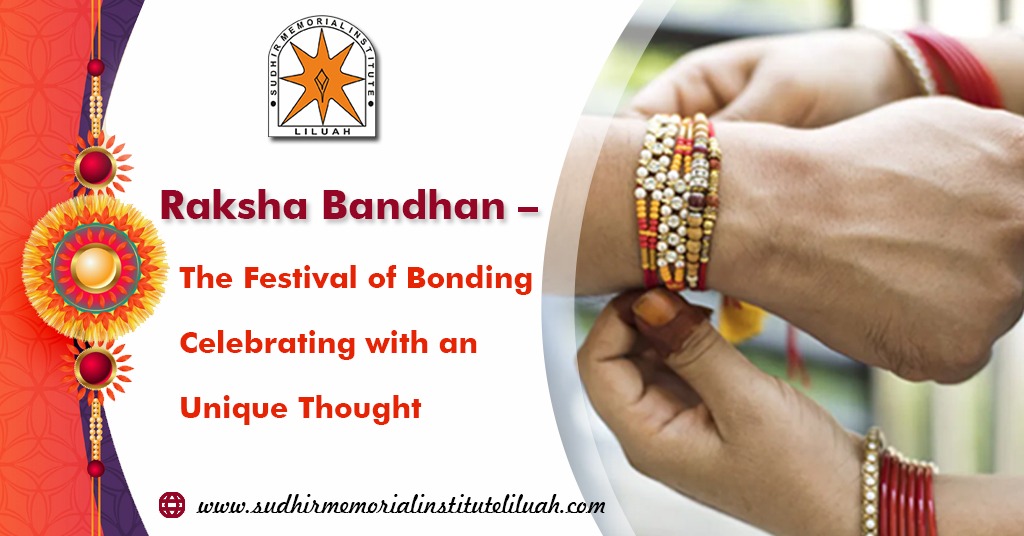 The rainy season is in full swing. On the full moon day of the Hindu calendar of Shravana month, the entire country celebrates Raksha Bandhan. It is a celebration of love between brothers and sisters. Several mythologies are associated with this from prehistoric times.
The brothers take pledges to protect their sisters. Not only are the brothers from a mother's womb, but in our country, there are so many brothers who are not from our mothers, but they protect their sisters from any danger.
Likewise, lots of schools also celebrate this unique day with warmth and love. Unlike another school, one of the Howrah CBSE Schools also celebrates rakhi with a unique thought.
The primary students celebrated Raksha Bandhan with traditional enthusiasm with a modern flavor. The teachers of the English medium school in Howrah explain the meaning of Rakhi through the various mythological stories – Krishna and Draupadi and others. The young students get excited and listen to their teachers very carefully.
The students bring Rakhis and tie to whom they thought as their sisters. It is seen that many of the students make Rakhi by their self hand. Their joy could be seen in their shy smiles as they flaunted their Rakhis in their innocent eyes.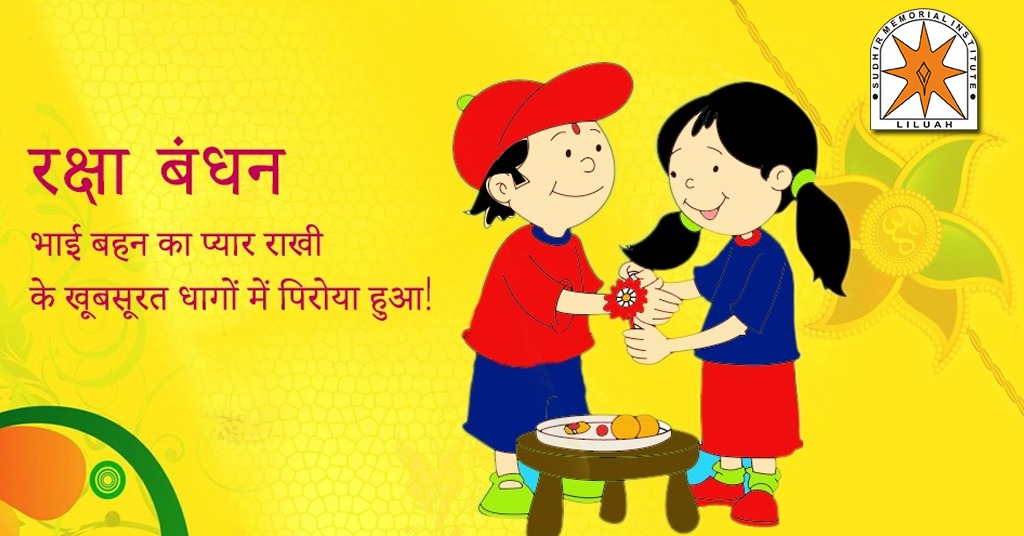 Raksha Bandhan Activities for children in Howrah CBSE school
Here are some of the amazing ideas to organize Rakhi celebrations in play school.
Class decoration for Raksha Bandhan
The children used to keep themselves very busy decorating their classrooms and transforming the classrooms into an eventful places for Raksha Bandhan celebrations. Through this, they will not learn the basics of decorations but also develop group skills, and interaction skills and have better confidence levels.
Board decoration for Raksha Bandhan
Children of English medium school in Howrah use their art and craft skills to fill the board creativity around the Raksha Bandhan theme. The children decorate the blackboards of their classes in their groups.
School notice board decoration
Yet another constructive way to use the imagination and innovation of little children is by giving them the task to decorate the school notice board for Rakhi. Every school designs and decorates the notice board specific to the upcoming events. These kinds of Raksha Bandhan activities in school are truly rewarding as they not only get the job done but also help kids explore their creative side and learn new ideas to do that.
Storytelling competition
As you all know festivals are the best times to rekindle old traditions and values among children. Storytelling from history and mythology!! Who doesn't love a good story? Our Indian mythology and history are replete with captivating tales and legends on the origin of the Rakhi festival, which children would surely love to hear. Lord Krishna – Draupadi, Yama and Yamuna, Emperor Humayun and Rani Karnavati, King Bali and Goddess Lakshmi, Roxana and King Porus – these are a few stories where Rakshabandhan plays a significant role. After you have explained to your children how this festival came into existence, you can further elevate their interest by reading books on brother-sister bonding. This activity will enhance the reading skills of children as well as improve their concentration power at the same time.
Conclusion
Sudhir Memorial Institute Liluah is known as the best CBSE school in Howrah which itself is engaged in providing the best educational services. The festival of Rakhi is celebrated here and students enjoy it the most. If you want to enroll yourself here, do visit the school and take admission today.