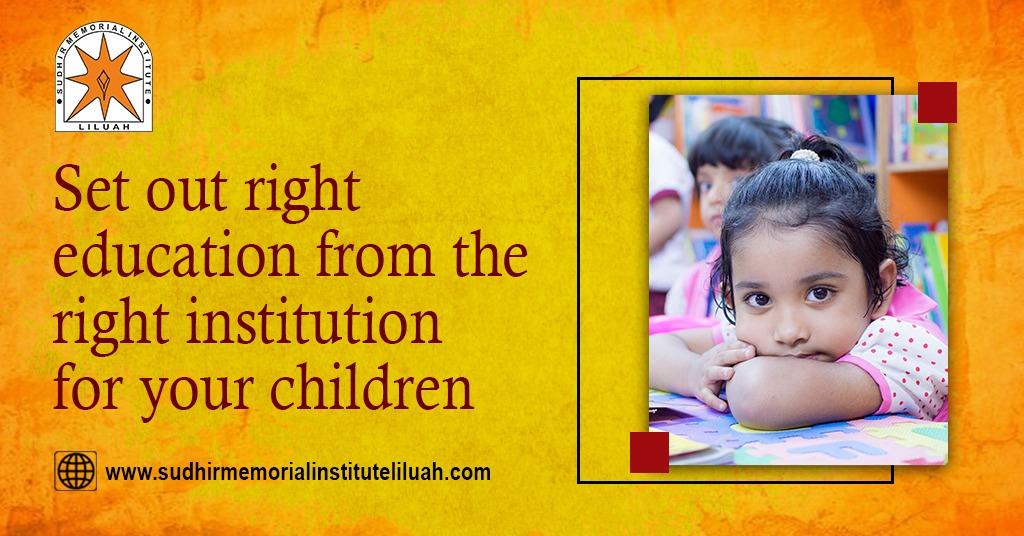 Right education from the right institution is very much important for kids these days. There are so many institutions running in Kolkata, out of which you have to choose the best English medium school in Howrah for your kid.
Children during their growing years are open-minded. Choosing the right school for your children implies allowing them to take a long and winding path of learning and gaining knowledge. The right school for children makes all the difference in not only their successful academic careers but also in their development into compassionate and mature citizens.
Your child may take admitted in cbse School in howrah for the right education. It's none other than Sudhir Memorial Institute Liluah. It is the best platform from where your kids can make their dreams come true. Some of the facilities of cbse affiliated schools in howrah are as follows
Ground plan
Library room
Computer room
Audio visual room
Laboratory
Transportation
Crucial tips for choosing the right education for your child
With the growing number of pre-schools, primary schools, and secondary schools all around us, it has become challenging to understand the quality of education offered.
The right school must have adequate infrastructure
It is very important that the school must have adequate infrastructure. Like other schools, Sudhir Memorial Institute Liluah as the best English medium school in Howrah provides the best infrastructure services to its students. The school library, playground, and other facilities play a vital role in the holistic development of children.
Qualified and trained faculty
Sudhir Memorial Institute Liluah as the right institution for children is engaged in providing qualified and trained faculty members. The faculty team of this institute is very friendly towards their candidates. The teaching staff in a school that you select must be well-qualified, compassionate, and appropriately trained for handling infants. They must excel in their subjects while being able to kindle the curiosity of students and answer all their queries tirelessly. It has been proven that extracurricular activities are equally essential in the overall development of students of all ages and in every academic setting. It is more so in the primary school level, wherein children try their hands and taste several crucial and creative activities. In addition to academic progress, it is imperative that your child naturally develops social and leadership skills through such activities.
Healthy and hygienic environment
The school also provides a healthy and hygienic environment for its students. A crowded and stressful situation is a big no-no for the blossoming child. A student understands level is tied to the school's environment. A serene, comfortable atmosphere that is free of unnecessary noise, clutter, or other pollutants is essential. Such external factors are immensely influential in the overall development of children.
Modern and updated curriculum
The best English medium school in Howrah provides a modern and updated curriculum for its students. Digital has become the means of most of the activities in the modern world. You need to choose a school that is equipped with all sophisticated electronic devices and other course materials to enable your child to shine in the real world.
Conclusion
Make sure that you give the right education to your children with the best english medium school in howrah. Make your child a compassionate human being with all the necessary skills to face the world in the future. Sudhir memorial institute offers a world of educational opportunities for children, spanning from academic to extracurricular activities.