Our child faces several stressful situations in daily life. We might not notice such a situation but in real life, it does exist and gives numerous pressure on our children. Daily School, Class Work, Home Work, private tutoring, Coaching, and Other curriculum activities like Swimming, Karate, gymnastics, Drawing, Dance, Drama, etc. are part of the real pressure that our children faced on a daily basis. By putting such huge pressure, our child faces a huge problem. Their brain got tired and stopped working properly. Facing a lack of concentration due to tiredness, Feeling more anxiety due to overloaded work, and many more. Join cbse school admission in howrah, one of the best schools with all these facilities that can decrease the pressure on your child. In this blog, we will discuss 5 techniques to reduce the stress on children in their daily life.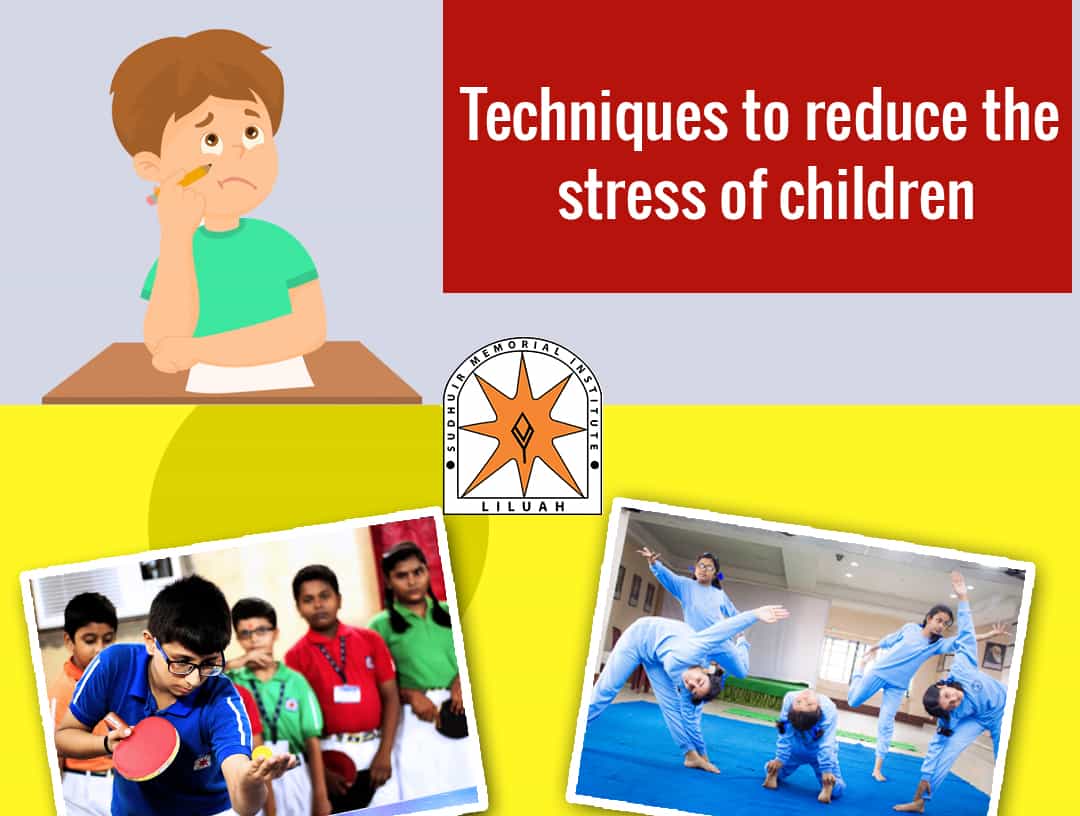 Keep proper communication with your child
To control the stress and pressure on your child, keep maintaining proper communication with your child. By having proper communication and attention your child would feel relaxed. They might share the situation they faced. It is the best way to understand your child's mind and problem. Also, able to solve their problem with valid methods.
Start appreciating their work
It is obvious to know that children find great when their parents start appreciating them all over. It is the most common practice parents can do to keep their children away from any stressful situation. Even a child waits eagerly to get appreciation from their parents on their work. Hence, it is one of the most important things every parent and teacher must do to improve the focus of their child. This is one of the relevant activities howrah cbse school implements on their children.
No negativity
It is a special request to the parents and teachers to not spread any negativity in front of their child. Such negativity makes your child scared of everything. This is one of the most unacceptable things from the child's point of view. Too much anxiety, yelling, angry, hateful speech, and negative things could impact negatively inside your child's brain. Their brain will not grow in a positive environment and therefore it can give very bad results in adulthood. Therefore, spread positivity, love, affection, care, and energy to your child for the best influence. Every cbse affiliated school in Howrah provides excellent guidance to their students and makes them feel like a parental environment for the happiness of the child.
By the above discussion, we shall be able to understand that it is not valid to put such pressure on our child's brain from such schooling age.  It is good to provide the best school that can be able to feature all these services.  Hence, choose to pick the best school in howrah that can provide all these essential services for their for the proper growth of their child. Also, follow the important 5 techniques to reduce the stress of children from their life. This method will surely provide the best result for your child's proper growth and future.