The growth and development of our child in future depend a lot on what we build today and that includes the development of students and best guidance by parents social responsibilities for career, Also Choosing a right career is not only a role of Parents but a school also plays a vital role as well. Hence, it's very important for parents to give admission to top school in howrah which provides better guidance to choose the right career for a child. Let's find out how you being a parent help your child in choosing the right career for them.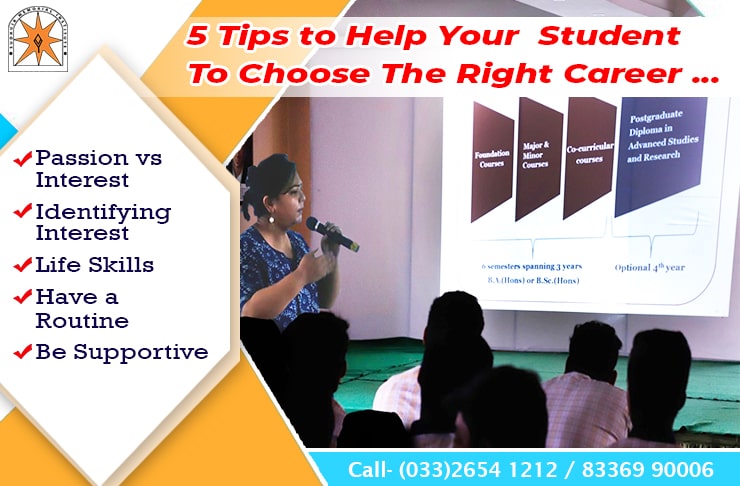 Encouragement
From the first day of school, encourage your child to build self strengths, and not focus on any weakness for the best career. One of the leading Educational Institute is the best for admission in school, "Sudhir Memorial Institutes Liluah", which provide the best encouragement in one individual child.
Better Bonding
Always trust your child in choosing a field of his own choice, so that he can build his natural abilities and passion without being bored.
Routine
To make a better structure of life we must create the best routine. Good job and a good career need a good education. In order to get these, Parents must focus on their daily lives so that they could get a good university or colleges to graduate with good marks. Hence, it is important to give a top school in howrah which provide the best education for a bright career.
Enhance Discipline Life
To maintain a good academic record you have to build good habits and Discipline. Hence it is essential that from the Childhood period, you must maintain a fixed routine for your child. A good Routine helps in setting discipline and create the best academic result. It also helps to choose the right career in future.
Life Skills
We believe in building the best life skills so that we would be prepared for any challenges and changes in the coming future for a career. Hence the Lifeskills we need to develop in our children are, Better resilience, Ability to do group work, Problem-solving attitude, Better Communication, Good Leadership, Ability to adapt, Will power, Creative thinking, Creative mind, Ability to stay calm, Ability to wait for right turn, Enthusiasm, Best Time management skills, Decision-making ability.
Be Supportive
Always support your child to maintain a strong positive self-image, and build self-confidence. Which is very important to choose the right career in future. Supportive and having an open conversation with your child can build their career better and brighter being employer and entrepreneurship.
Co-curricular Activities
Co-Curricular activity is a key root of any social development. By focusing on improving these scenarios through education larger objectives can be achieved. In order to provide the best career guidance to your child "Sudhir Memorial Institute Liluah" is the top school in Howrah which Encourage your children in co-curricular activities for the best result in future.