Are you looking for the best school in Howrah for your kids? Do you really want your kids to become mentally strong and to gain knowledge to a higher extent? Then your wait is over now. As you all know, for your child's growth, CBSE affiliated school in Howrah is an important factor. There are several CBSE schools in India that are providing the best education to their students.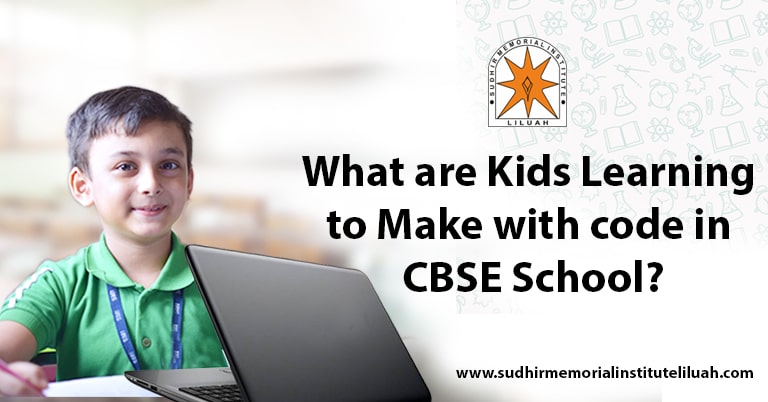 Everybody knows that there are various facilities in a school to develop the growth and future of a child. Like we can say, the teaching methods and strategies, best and reputed teachers subject wise, a huge ground plan, neat and clean environment with classrooms, audiovisuals rooms, computer rooms, laboratory room, library rooms etc.
In spite of such facilities given by the best school in Howrah, we will know about one such facility – coding is introduced before kids' age 6 to 18 years. In this blog, you will know about coding, how students can learn coding with the best CBSE School in Howrah and what its benefits are.
Coding is the future and if we want our kids to be competitive in the global market, then coding classes at a young age are an important factor. Here in this blog, we will know why coding learning is essential for children.
Helps them develop valuable skills – Coding classes for kids at the CBSE-affiliated schools in Howrah can develop valuable skills in a children that will be used in their career.
They can keep pace with technology: – It is very necessary to learn coding at an early age, because in nowadays others have already started learning coding.
Create more competition among kids: – Kid who code, also teach other kids how to code, this further creates more competition among kids and develop knowledge of computer among children.
Programming languages are important: – In coding, programming languages are very important.  As you all know, the use of such languages like Html, Java, Python, which make programming invaluable in terms of understanding the future world, we live in.
In this blog, you will also know about the best school in Howrah, which is engaged in this field for many years. Such an institute is Sudhir memorial institute Howrah. It is located in Howrah, providing excellent services and facilities to its children digitally.
A set of experienced and reputed teachers are there for you who will teach you all about coding, how to use it and what the advantages of learning coding are.
One of the reasons to learn coding at an early age is they can become future leaders in the IT field. Another important advantage of learning coding is to become an excellent learner for any technical course. Through learning coding, a child can become a logical thinker and can solve problems easily.
Code literacy will make your child logical and smarter because learning to code requires understanding logic and math at an incredibly high level. Seeing the success, along the way is enough to foster this, and that's what happens when children learn to code. Coding helps to improve maths skills in children. And maths will be no more a boring subject for kids.
Conclusion
As a parent, if you really want to admit your child to CBSE-affiliated schools in Howrah, from where your child can learn to code, then you may visit Sudhir memorial institute, the best school in Howrah. For school admission in Howrah, you may visit the website of the school and enrol your child's name to give them the best future.