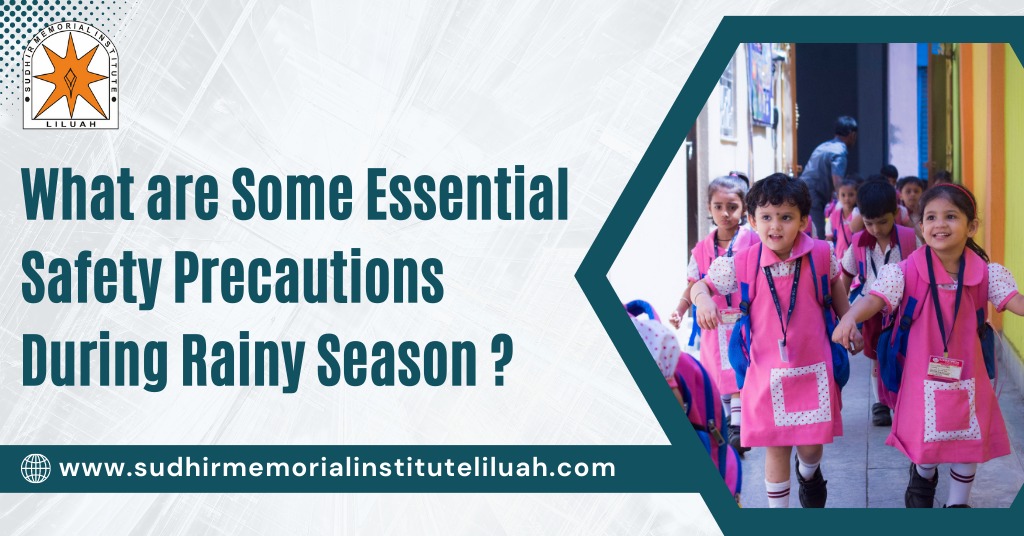 Monsoon is loved by people of every age – whether the younger generation, kids, or the old ones. Why do we love monsoon? It may be because of the perfect temperature that is neither too hot nor too cold, and the gentle breeze that is always blowing, and maybe you just like the sound and smell of the rain that makes you want to cook or sleep. We all may have a number of reasons to love monsoons. But it is also essential to take safety measures during the rainy season. Further in this blog, we will know everything in detail.
As we all
below –
Do not touch electric wires
Avoid walking in the rain
Take precautions against mosquitoes
Drive slowly and carefully
Unplug electronic appliances
Make sure your windows are shut properly
Keep an umbrella and raincoat handy
Prepare an emergency kit
Do not touch electric wires
One of the safety tips for the rainy season is to stay away from electric wires. Never ever touch electric wires when you are roaming around or going somewhere. Electric wires are dangerous and they can give you electric current. Although lots of people did not realize it, these wires are mostly still alive, and touching them is fatal. If you have kids, educate them about the importance of staying away from fallen electric wires and poles as well. In case you see these wires lying in a puddle of water after rain, stay away from it as far as possible since stepping in it can possibly electrocute you. Since these wires tend to break during heavy rainfall, keep an eye on the electric poles in your area and alert concerned authorities if needed. This might also help save others from unfortunate accidents. Moreover, do not park your vehicle directly under power lines or next to utility poles during the monsoon season. It is also recommended to avoid ringing people's doorbells while it's pouring, particularly if the bell isn't covered by some sort of shade and is exposed to water.
Avoid walking in the rain
However, one of the top precautions to be taken during the rainy season includes staying away from the water that's standing on the road. These pools of water may seem visibly clean but they contain a host of bacteria, which can lead to a number of viral diseases and fungal infections. People suffering from diabetes are at an even bigger risk than others. In case you have no other option but to step in a puddle to get to your home or workplace, make sure to thoroughly wash your foot with soap and clean water. Also, do not wear wet socks or wet shoes as they will most probably contain all sorts of germs.
Take precautions against mosquitoes
During the rainy season, it is seen that mosquitoes spread their viruses everywhere. Due to rain, our roads, balconies, and terraces become the perfect breeding ground for them to spread infections. The best step we can take is to remove all the breeding grounds for mosquitoes. If there are any areas where water can accumulate, such as uneven floor surfaces, or open containers, we should remove it as soon as possible.
Drive slowly and carefully
Road accidents are quite common during the rainy season as the road gets wet every time. So, whenever a person drives, their vehicle slip, because there is a high chance of slipping due to slippery roads. Moreover, be wary of riding motorcycles while it's raining, as they tend to slip and fall rather easily on wet roads. If you drive a car, be careful of bikers around you.
Unplug electronic devices
One of the top electrical safety tips during the rainy season is not to touch electronic wires and to unplug the wires before starting rain. It is done so as to help their children or any family members to be safe. Extremely high or low voltage can potentially damage your device or appliances.
Make sure your windows are shut properly
This goes without saying. You must make sure your windows are shut properly before rain arrives. The mosquitoes and other bugs will not get a chance to enter your house if your house windows are shut. You must also protect your furniture that is placed near windows or doors, that is another rainy season tip to follow.
Keep an umbrella and raincoat handy
Whenever you go to school with your parents or school van, carry an umbrella or a raincoat handy. During monsoons, god only knows when the rain will come. It will prevent you and your child to get infected with lots of diseases during heavy rainfall.
Prepare an emergency kit
Precaution is better than cure. So, keeping yourself prepared for uncertainties is not a bad idea; Mother Nature can always surprise you. Here is a list of items you should have in case there are long power cuts or you cannot go out due to excessive water logging.
Clean water
Portable battery-powered lights
Ready-to-eat food items
First aid kit
Power bank
Medicines
Umbrella
Raincoat
Conclusion
Hope you like reading this blog based on some safety precautions during the rainy season. In Kolkata, there are lots of cbse school in howrah among which, Sudhir Memorial Institute Liluah holds the top position. So, enroll your name in this school today. With all this, it should not be the case that you fail to enjoy your monsoon. You can keep these things in mind while enjoying delicious home-cooked food with your masala tea and a few extra hours of sleep. We at Sudhir Memorial Institute Liluah wish you a relaxing, rejuvenating, and healthy Monsoon.