Personality is one of the most key segments in developing the personality of a child. It also improves the Self-esteem, Courage, Confidence, and behavior of the Child. There are several methods to develop personality development. However, the formulae of proper development will implement under the proper guidance of an institute. Get into the best School in Howrah that has the ability to improve the goal of your child. In this blog, we will also discuss why the best CBSE school in Howrah needs for child personality development.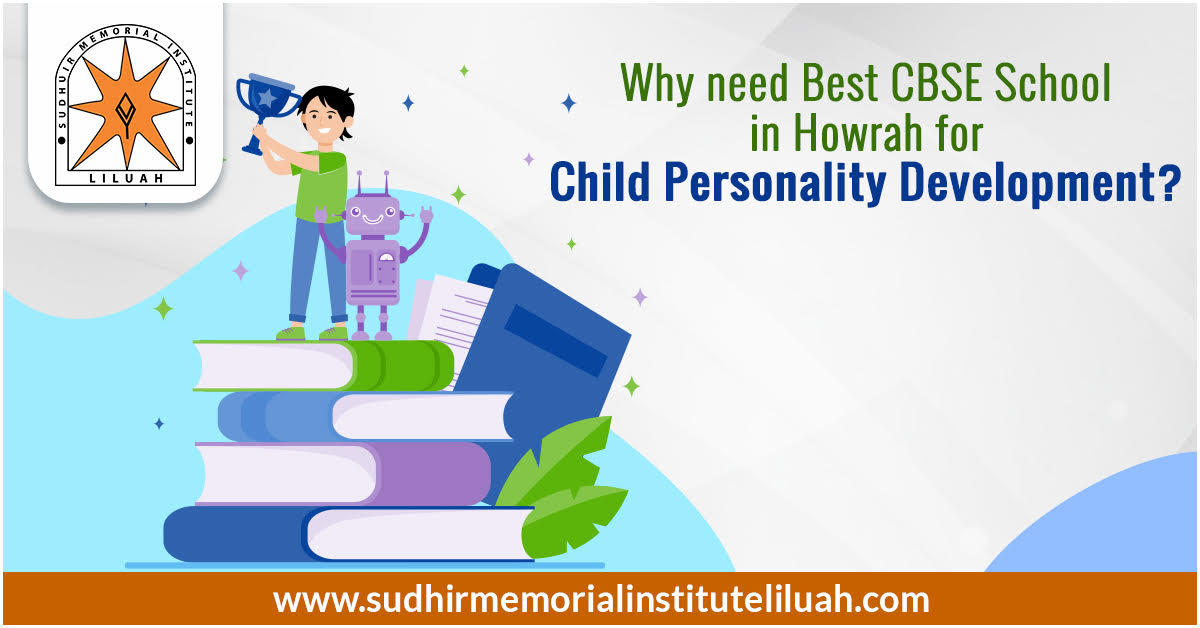 Importance of Personality Development:
Personality development plays a huge role in developing a child. Hence, we need to indulge our child in the developing process from the beginning. Get involve your child in developing their "appearance". It is going to play a crucial role in developing Social skills, Knowledge, Interpersonal Skills, and much more. Personality development also impacts the career and growth of your child.
Make them Self-dependent:
Self-dependent is a power that built you strongly. We all are supposed to be self-dependent in our daily work. It helps in learning the work, making creativity, bringing innovation, and the decision-making process. Hence, guide them to work from childhood and make them learn to accept their mistakes to have proper development in the future. This will also help you to become successful from any stage and you will have the ability to work in any culture.
Get involved in more Physical Work:
Physical work is very important in developing the personality of a human being. Daily physical work will make your child fit to work more. It also helps in developing the personality by involving in physical games, makes your child develop their mindset and that will be eligible to implement in our daily lives. It also requires the best dedication and approach from the best faculties of the top school in howrah.
Involve in regular Exercise:
Regular exercise has unlimited benefits that not only develop the personality but make us remain healthy mentally and physically. Ensure to make regular exercise to your child that can develop the child's personality. It also helps in energizing your body on a regular basis. Hence, make sure to perform 15-30 minutes of exercise to keep your body and mind healthy.
Guide your child:
During the generation of Mobile and technology, we need to have close attention to our child's activities on social media, hobbies, activities, movements, and many more. It requires paying proper attention to your child's mind. Watch on your child's regular activities, contacts, and what they are adopting. Therefore, to develop your child personally start encouraging and motivate them to learn something. Give them basic tools and the right platform to work innovatively. The best CBSE school in Howrah always ensures to guide your child to become successful and develop personality development.
Instruct the Right Behavior:  
It is the prime responsibility of the parents to guide their children from the beginning. A growth, development, and manners basically depend on parental guidance. Hence, it is very important to teach them valuable lessons such as "How to talk, gesture, behave, gentle and socially involved?"
All these are essential lessons every child must learn to develop their personality.
Hence, these are some of the important methods that are basically being guided by the top faculties of the CBSE School in Howrah. However, the role of parents is as significant as teachers. We need to make our children properly dedicated to creating goals for their career and also help in developing their personality.