Due to the presence of covid-19, we have learned different types of activities. Our life becomes the change and we have to be very much conscious of the present pandemic situation. Several schools, colleges, offices, and industries got shut down during the lockdown process and that makes everything change. However, during the unlock period the situation slowly becomes normal and trying to coming into the track. Several Industries, Offices, Malls are opened while maintaining the new rules of wearing masks, use sanitizers, and maintain social distance. Recently, the government announced to open the school, colleges with maintaining social distance and proper hygienic way. Several CBSE board school in Howrah initiate the process of cleaning the school and seating arrangement with proper social distancing method. In this blog, we will discuss 5 important things students should follow in the new school year.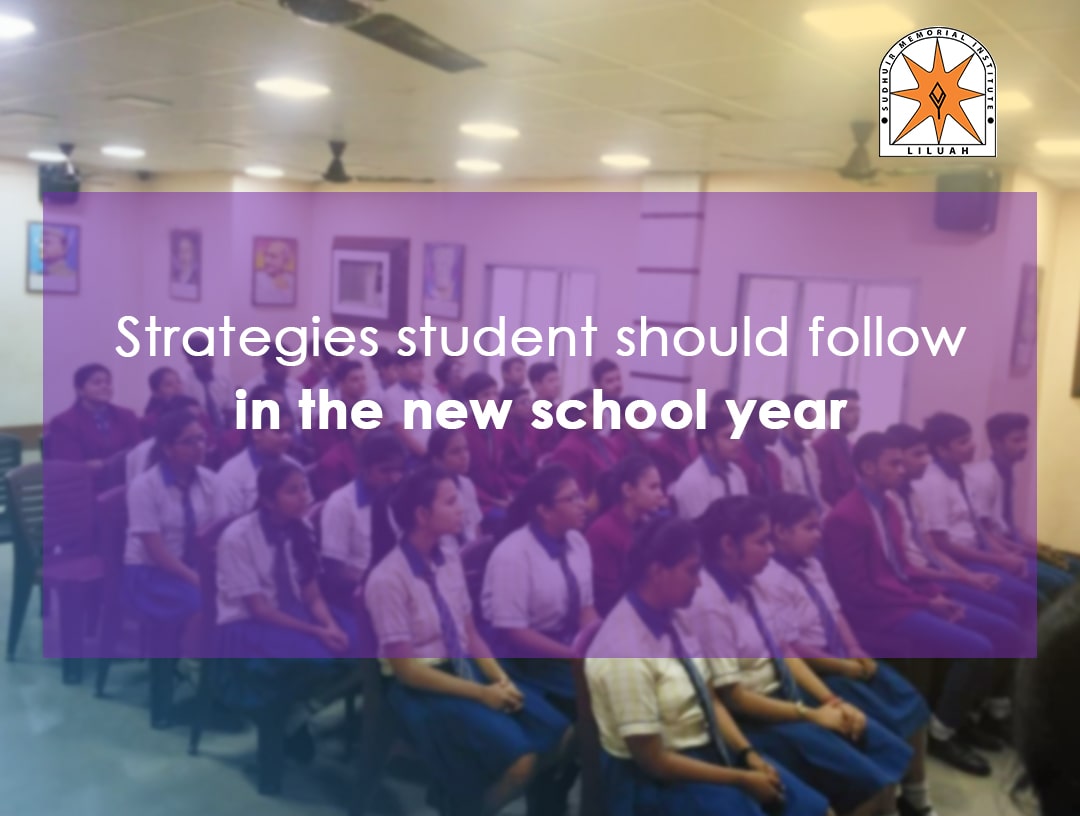 Change your schedule
It is almost a year since our school is closed and therefore our schedule, lifestyles, daily routine get change. Our sleeping habits and our waking habit is also changed. It would be very difficult to place in a normal position. Therefore, it is the responsibility of the parents to change the schedule of your child slowly. Do not make it a habit because it can trouble your child in the future.
Get the best management strategies
Try to make the best planning and strategies before schooling. The proper planning and strategies will definitely help your child in achieving goals. Due to the long period of lockdown and pandemic situation, our school is shut down, and therefore, our management strategies have no plans so far. However, the situation is slowly coming to track and school is about to open by the next year. Therefore, try to change all the habits, routines, and strategies of your child from today. Otherwise, it can harm a child's daily life badly. Try to get the best management strategies, schedule, and different other things to make your child aware of joining the school. However, the top CBSE schools in Howrah are already taking an online class and providing the best management strategies to our child.
Manage your study area
Every child has their best place, area, and location to study. That place becomes one of the most comfortable places for your child to study. Being a student it is very common to have some favourite place for your child. It can be a room, balcony, garden, or any area.  Hence, clean the study table, and home for child work and study.
Clean your uniform
It's time to clean your uniform and arrange it properly. This time we have to be more conscious of our dresses. Try to make a couple of pairs available because of hygienic and germs issues. There are several reasons we need to follow to make our child's life safe and secure. Several best CBSE school in Howrah are very sincere and strictly follow the hygienic rules for making our child safe and secure.
Arrange your books, bags, and study material
Try to arrange all the books, notes, copies of (Classwork and homework), and many more. Try to arrange everything before the opening of the school. Don't wait until the opening of the school otherwise you will be in a rush position to arrange everything during the last moment.
Hence, these are 5 important things students should follow in the new school year. We basically change our lifestyle and plans and therefore it would be very difficult for us to come into the normal position. However, it is the responsibility of the parents and teachers to guide the children to implement these rules. Our new school is ready to be open with a new format, new pattern, and the best learning method. Therefore, get an opportunity to join in the CBSE School admission in Howrah with the best environment and learning methods.