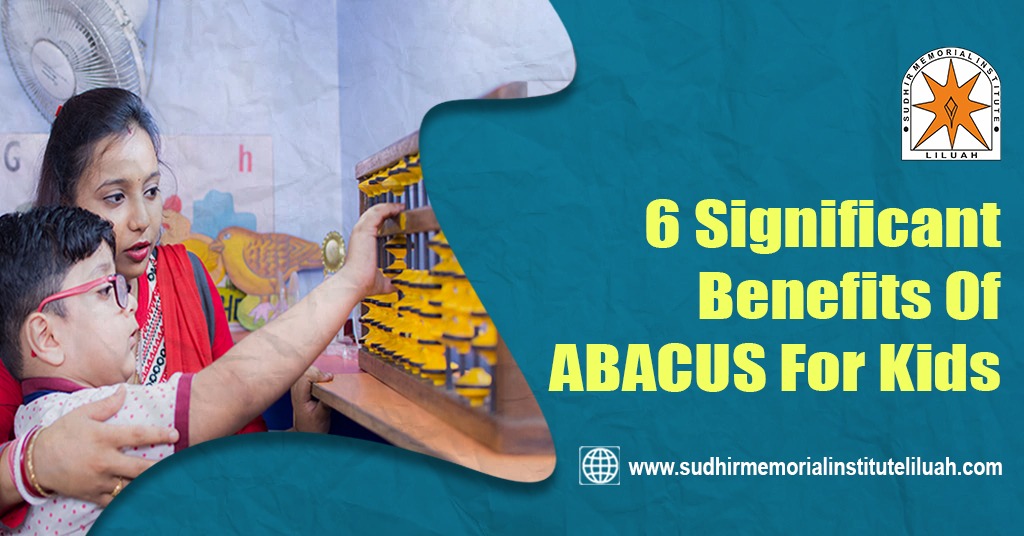 Most of us are familiar with the use of an abacus for computer or counting purposes. Its origins were in the 16th and 17th centuries. And science had evolved to a much more advanced version with counters, bindings, and wires. Abacus for kids is a calculation tool that is used for mathematical calculations. In this blog, we will learn about abacus and the benefits of abacus for children. And we will also get an idea about the best school in howrah and the services it provides.
In this information age, we have discovered more than ever about the ways to support a child's growth and development process. And many of us also choose abacus classes to help our kids master the skills of calculation. The use of this wonderful tool helps kids to learn calculations like multiplication, subtraction, addition, division, etc. It is not just captivating but also helps kids solve problems in a fun-filled manner.
Sudhir Memorial Institute Liluah is one of the top 10 schools in howrah, offering top-notch facilities to all students. Let's discuss the six significant benefits of the abacus.
Improves memory power
Engaging
Develops analytical thinking.
Boosts creativity
Cognition and motor skills
Instills a love for learning
Improves memory power
In math, an abacus helps children solve problems. It also allows them to improve their memory power. When children begin to practice and enjoy color beads, they retain information for a longer period of time. This tool helps in their brain development.
Engaging
As stakeholders, we all know that one's engagement is directly associated with better results. This fact equally applies to abacus learning. This tool makes learning highly enjoyable for kids, and they love shifting the beads from one sequence to the other. Most kids are highly vigilant throughout the process. And needless to say, all this makes them focus for a longer time with better engagement.
Develops analytical thinking.
Applying one's learning and formulas is a wonderful way to develop accuracy and analytical thinking capabilities. These teachings are very helpful for the children as they grow up. Because it teaches them the manner in which learning can be applied in real-world contexts.
Boosts creativity
An abacus tool extends a wonderful opportunity for creative thinking as kids unleash their creative side while working on these tools to achieve the desired results.
Cognition and motor skills
Other benefits of the abacus for toddlers also include support for their cognitive and motor development. Kids use movements and hand-eye coordination to solve problems and simultaneously apply their thinking powers to reach the desired results. All this supports their cognition. And this is how the abacus aids in brain development and motor skill development.
Instills a love for learning.
A good foundation for academics is based on the child's zeal to learn and the opportunities created for him. This tool is a great support to help kids develop a positive attitude towards their own learning. Activities like these are extremely beneficial in reducing stress levels in children. And this makes them happier learners who thrive better in the upcoming stages of their academic journey.
Conclusion
The colorful world of the abacus is a wonderful gateway to learning, fun, and mastery in mathematical calculations. Our young stars already have a lot of energy; all they need is unconditional love and careful handling. The educational value of calculating tools like this is a great start to the promising journey of STEM learning. For admission to the top cbse school in howrah, visit the website and get your child enrolled today.