Sudhir Memorial Institute,  schools in howrah following the CBSE curriculum, has brought about a new dimension in the world of imparting education to the upcoming generation that carries the potential to rule the world. With the aim of helping the child graduate out of school with an all round development, we have made sure that the atmosphere in which the child grows up is apt for total growth.

World-Class Infrastructure: To ensure that your child becomes a competent adult, we have built an astounding infrastructure for our dear students. With the airy classrooms where the students are taught to dream big and are helped to work towards fulfilling their ambitions, the students pass every exam in life with flying colours. We also have a well-stocked library that caters to the students' academic needs during the school hours. The modern and state-of-the-art laboratories and the scientific equipment help the students to grasp a strong knowledge in their respective subjects.
Co-Curricular Activities: We understand that our students are young at heart and they deserve to enjoy life as well. To ensure that, we have designed the course structure in such a way that the students get to enhance their talent in every field possible. Plus, the annual concert, the annual sports and the various inter-house activities that are organized for the students throughout the academic year, gives the students a relief from the demanding pressure of their academic life.
Competent Faculty: The development of the students depends not only on the guidance of the parents but also on the guidance of the teachers. So, we have included in our system one of the best faculty members from all over the city to make sure that our students are helped to tread the path of success with courage and determination.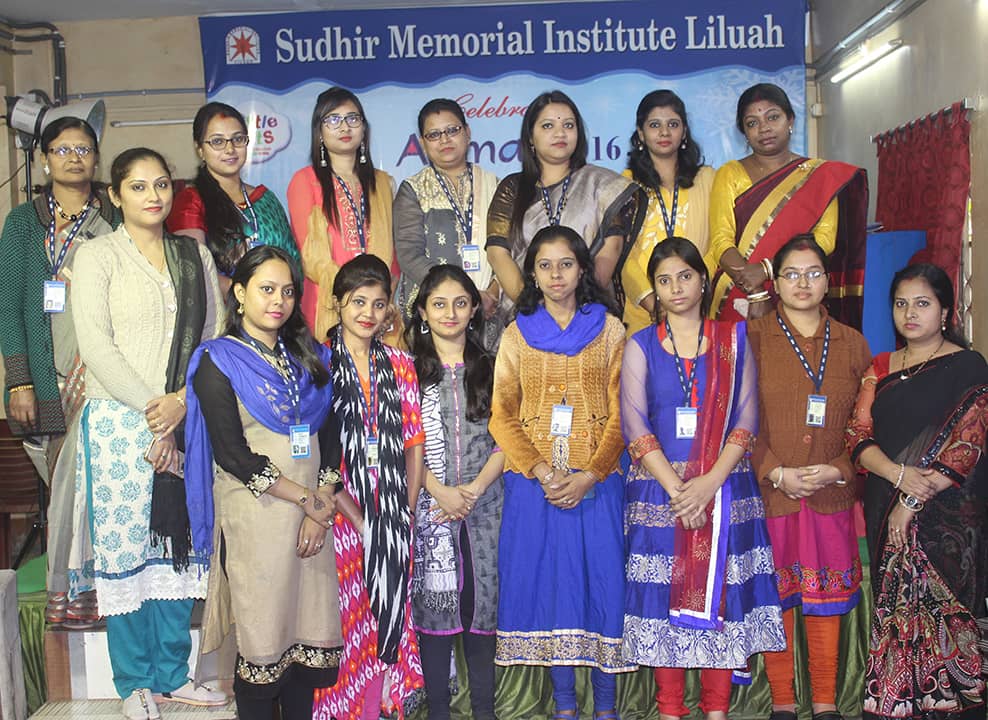 Outstanding Results: Over the years, our students have taken part in various fests and competitions even at the national level and have won laurels. They have always performed better than expected to secure outstanding marks in the board examinations and have made Sudhir Memorial Institute one of the top school in howrah.
Prime Location with Good Transport: Our school is located in Liluah and transport facility is provided by the school at a nominal fee. Our school buses ensure a comfortable and safe drive to school on time. Thus, the parents can be at peace when their children are traveling to school under the safety of the school transport.
Hence, Sudhir Memorial Institute is the perfect choice for helping your child in taking the first step towards becoming a leader in today's world. The multi-dimensional approach, the quality service, and the assuring rewards will definitely secure a bright future for your child.