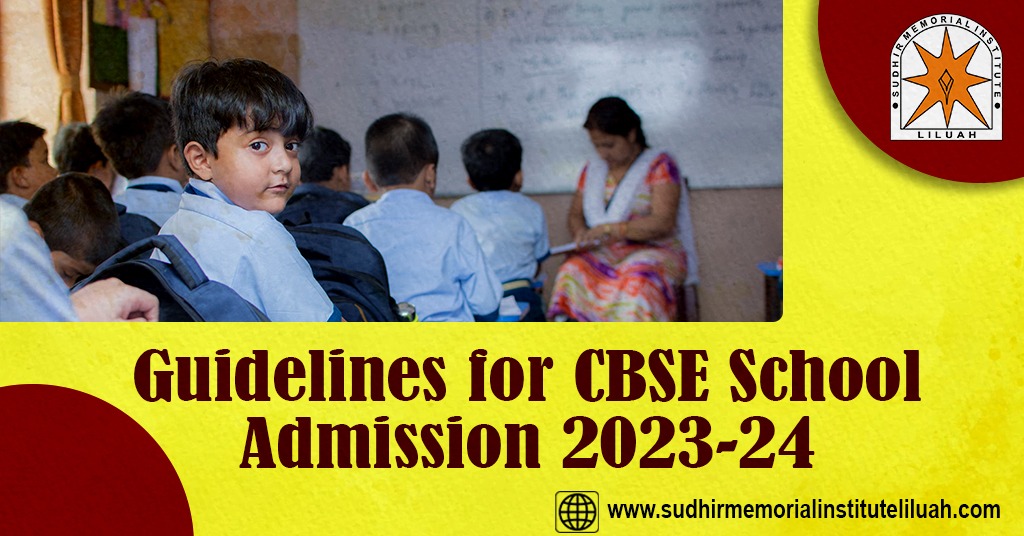 CBSE or Central Board of Secondary Education is one massive board which organizes a lot of examinations, provides curriculum, quality text books and much more. In this article, you will get to know about the Cbse school in howrah and also the guidelines for school admission.
The CBSE board and the Sudhir Memorial Institute Liluah is known for its quality textbooks and concept clearing language which helps students derive the best in them. CBSE has announced of information regarding its admission process statewide making sure that all the applying candidates and interested parents gets the notification on time and have enough time to apply for the same. Being one of the leading websites, we promise to provide all the details, which too state wise, so that any student sitting in any corner of the country is notified as fast as possible.
With covering all the states, CBSE has set a mark on the minds of students about their well designed curriculum and instruction so that every child gets the type of education they deserve. We're happy to be one of the important websites providing all the data at one place without any delay or fail. CBSE admissions with respect to state occur annually and students/ parents can go up to the official website of the school to learn about it as soon as the official notice gets released.
CBSE school admission details, fees documents and age criteria
Fee structure
The fee structure for admission process is differentiated into various parts such as admission fee, academic year fee, which is different for different areas. Each and every detail regarding fees structure is provided here with respect to the area of school and students as well as parents must look into each detail before applying.
Required documents
Date of Birth
Photo
ID Proof (Aadhar Card or any)
TC Certificate (for Migration from each school to other) etc.
Age criteria
A lot of parents get confused about the age of their child and whether she /he will be admitted to the class they really need to. The age criteria confuses them a lot because of days , months or sometimes it confuses them even for the time of birth. We have all done the research and come up with the minimum and maximum age to which a student can apply for their respective classes. The criteria are given here for classes 1st to 12th and you can check it without going on any link or anywhere. Make sure to match your child's DOB (date of birth) with the required and then apply for the same. If it does not match, then apply for higher/ lower classes as per the date of birth of your child and then she/he will have to appear for the class entrance test which will allow them to sit for that academic class. We hope your confusion will be cleared here regarding age criteria and our readers will get the best educational institution out there via CBSE admissions.
Why CBSE school?
The curriculum provided by the cbse board school in howrah are of a very high aptitude
Books preferred in the CBSE curriculum are based on NCERT
CBSE admissions are open for everyone without any discrimination regarding fees or anything and therefore easy access is given to every section of the society to admit their children.
Conclusion
CBSE schools have already been one of the finest choices of the parents and the students too. If you are looking for the kg admission in howrah, certainly you may opt for Sudhir memorial institute Liluah. What are you waiting for, visit today.
Author's Bio
I Sushma Gupta a professional writer for Sudhir Memorial Institute Liluah. I personally write articles, blogs and quoras for this institute. I gain the in depth knowledge of the school and write contents. It had the vision to provide the best education to the students.