When your child gets older, the responsibility to finish the homework is increased. Usually, some students find school is very interesting to learn new things. Where many students show little interest while doing their homework. So, what if your child shows no interest in studying? Although parents should notice whether their child completes homework or not. So, here the parents should be in an active role ensuring their children are not skipping their homework. But due to the busy schedule of their life, they find little time to track their improvement level. Thus, we are going to discuss certain methods that will help you to motivate your child to study along with the guidance of Sudhir Memorial Institute Liluah, the best CBSE affiliated school in Howrah.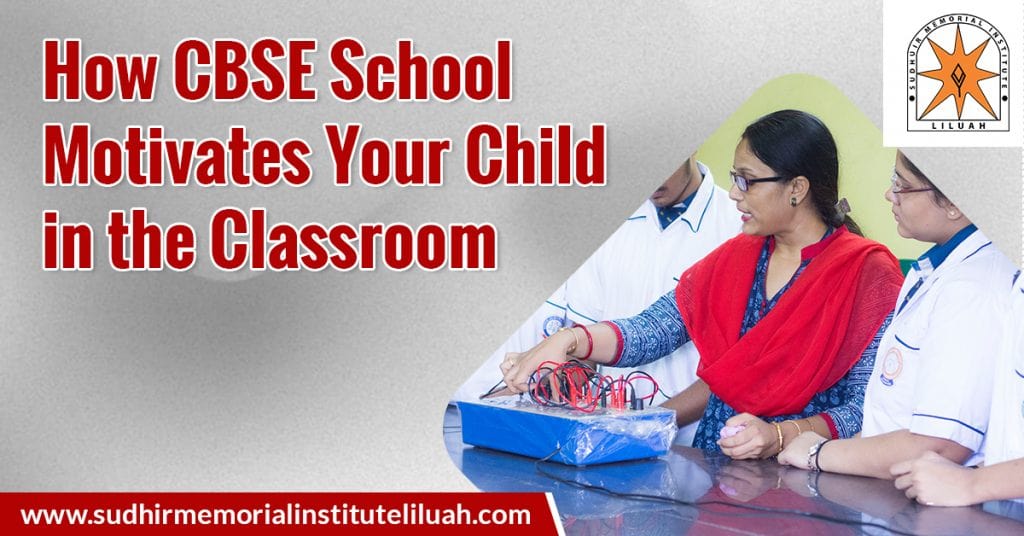 How to inspire them to study?
Find out what stops them
There are a lot of reasons for which your child has little interest in studying. So, don't act as a very strict parent in front of them rather make a friendly relationship with your child. Listen carefully to their problems while studying. Some reasons may be for-
Poor understanding of the study materials
The task is not challenging enough
The topic is not found interesting to their learning style
Anxiety about school
Low self-confidence because of lack of understanding
Make study time flexible
Make your child's study time easier and more flexible. Provide your child with everything that is needed to get the task done.
Quiet space- Find a quiet, distraction-free space for your child to study
Food and drink- If your child is hungry then provide food and drinks. Make sure not to forget to give plenty of water to ensure he/she can concentrate.
Create a study plan
Create a proper study plan and encourage them to stick to it. So, this way you can help your child to stay on track. Moreover, you should sit with your child and encourage him/her to finish it. Thus, creating this type of habit is essential for children to improve their focus on study.
Reward them after accomplishing the task
Building a reward system after finishing the task will motivate your child to adhere to the timetable. For example, you can let your child watch TV after finishing homework. As a result, your child will develop an attitude to finish the task on time. Otherwise, you can go with your child out for an evening walk, let him/her play a computer game, play with their friends after finishing the daily homework.
Focus on learning
Don't compare your child with others. Instead of focusing on the grades obtained in the exam, you should train your child to learn the things. That makes the study very interesting. Also, provide your child to solve a tricky math problem, math puzzle, or download an app where he can play games that helps their brain development. So, set small goals for your child on daily basis. Also, mix up the study schedule with reading, writing, practising, puzzle-solving, revising the previous topics.
Encourage them to be engaged in physical activities
Regular exercise, yoga, outdoor games reduce the stress from your child's mind. So, your child can study and remember the topic easily. Engaging in physical activities increases the blood supply in the brain helps to boost memory and concentration.
What if Your child doesn't like school?
It's quite a natural thing if your child doesn't like school. Many students find school classrooms boring and unwilling to attend the classes. So, there may have certain reasons for your child's unwillingness to attend classes. Therefore, the first thing you should do is not to force them to study. There is a huge difference between forcing and motivating. Thus, in this blog, we are going to share some tips that will your child find interest gaining.
So, the first thing you need to find out is the reason why your child is not getting interested to attend classes.
Acknowledge their hobbies, interests.
Encourage them to socialize.
Get them admission to the best English medium school in Howrah
Don't let your child drag into arguments
Talk about homework. Sit beside them while doing homework.
Reward them after finishing the homework.
Mix up the thing in their daily routines such as their hobbies and interests should be included.
Conclusion
The first thing you should know even if your child has a lack of interest in school, it does not mean that they will be unsuccessful in life. However, the traditional classroom and boring methodology of study are not suitable for everyone. Hence, it is important to enrol your child in a  school that nurtures your child well and provides quality education for their overall development. Hence, getting your child admission in CBSE school in Howrah will help to grow all the skills. Apart from that, your child will find interest in the study. If your child is struggling in study or getting stuck on a subject, Sudhir Memorial Institute Liluah is here to help your child.