Showing gratitude to your child is another form of giving them strength and confidence. This is another form of showing the power and motivating them to work more. There are several advantages of showing gratitude to your child. It makes your child disciplined, obedient, confident, and specific towards goals and objectives. However, it is the responsibility of the parents, teachers, and mentors to show them some gratitude because that boosts them to study and work more. CBSE School is one of the most well-structured schools that gives the best education and different lessons of culture to your child. In this blog, we will discuss the importance of showing gratitude to your child in CBSE School. Let's discuss this below.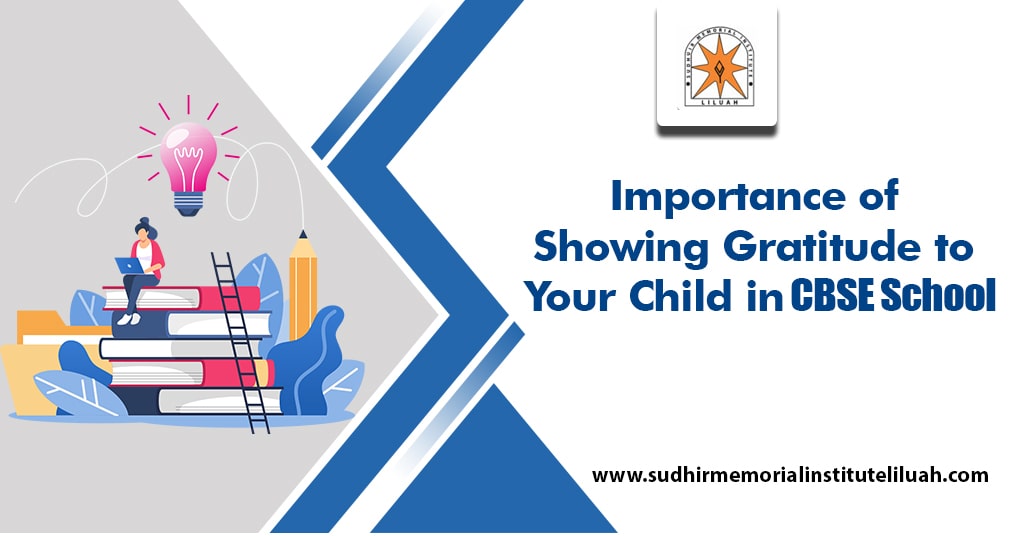 Why is it important to appreciate a child?
Our child usually works hard to achieve several things in their life. They might do different activities like planning, strategies, and analysis for the best outcome. Therefore, it is good to appreciate your child for the good academic result. The appreciation and proper praising bring happiness to the child's face. It also helps in collecting all your energy. This is the best way to increase the concentration level on achieving the goals and objectives. Let's understand what are the benefits of appreciating a child. Let's understand below.
Developing Good Habits
The proper appreciation of the child helps in developing good habits. When children get continuous appreciation then they develop certain rules and regulations that help them in getting good habits for them. Regular appreciation becomes an expectation for them and they don't allow to make it down at any causes.
Improve Child Self-Esteem
Self-esteem is a process of earning by best hard working. Child self-esteem gets boosted when parents celebrate the success of the child result. Hence, keep motivated and praise your child's work. The faculties of the top school in Howrah always praise their students to improve their discipline life.
Getting Goals and Objectives
A career is one of the most important things in a child's life. A proper career will lead them to become successful people in their life. Make sure to create regular goals and objectives and try to achieve them in the future. Hence, it is very important to praise children for choosing the right career in their life.
A child becomes Optimistic
When we start supporting and praising our child at their goals and objective, our child becomes more optimistic. This brings all the positivity and deletes negativity all around. The best school in Howrah praises the regular activities of the child to become optimistic and choose the right decision in the future.  
Steps to Celebrates their Success and achievement
Our child usually works hard with passion and dedication to achieve success in the future. Therefore, it is very important to celebrate their success and achievement in the best way that makes your child feel proud. These celebrations will improve their confidence and let them gain the positivity to work hard and achieve more success in the future. There are several ways to achieve success.
Reward your child for achieving the result.
Give them little relaxation and independence to hang out with their friends.
Cook some delicious food for them.
Hence, these are the real steps that can bring growth and development to your child's life. However, proper success can only be possible with great guidance made by both parents and teachers. Get admission in CBSE School Howrah that provides all the important services for your child's success.