Learning new skills are directed to child growth and development. However, children become frustrated while chasing to learn new skills to improve their behaviour. This is the responsibility of the parents and teacher to focus their child skills and behaviour. Modern skills always play an important role during their educational journey. It helps in building independence, confidence, and self-esteem. Hence, children learning modern skills will lead to the overall development of a child.
In general, children are unaware of setting a proper timetable for them. Therefore, being parents we must console and guide our child to do it.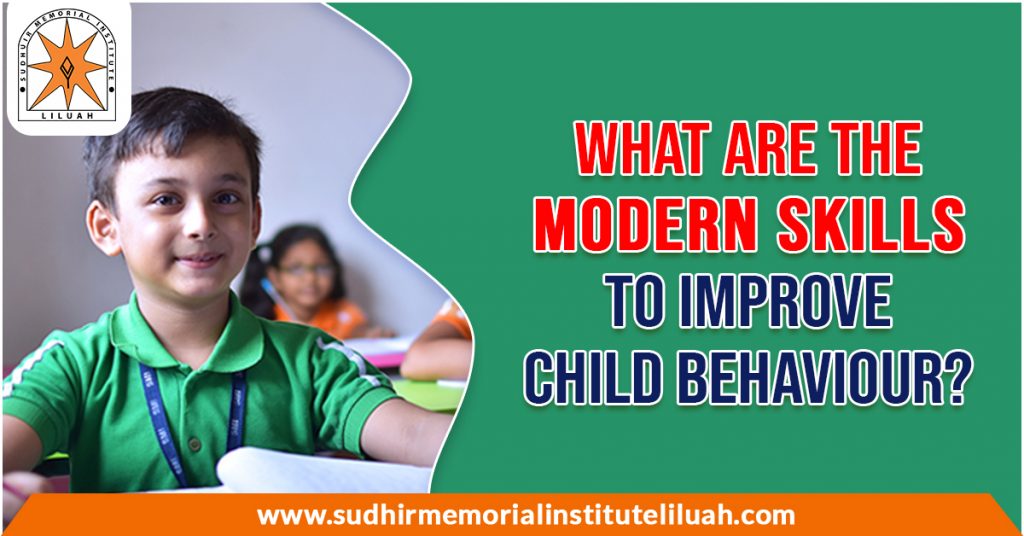 There are 3 ways you can help children learn Modern skills:
Modelling.
Instruction.
Step-by-Step.
In this blog, we will discuss on what are the modern skills to improve child behaviour management. Let's discuss this below.
Modelling
Modelling is the best way to help children learn new skills. It gives the knowledge of learning different activities on a daily basis. This will help in improving new social skills of a child such as good gestures and behaviour. "Good Morning" "Thank You Madam" "Thank You Sir" "Please Mom" "Please Dad" "My Pleasure" are such examples. The prime benefits of the modelling skills are helping you in improving Non-Verbal Communication. It improves the personality of an individual, body language, speaking tone, and others. The method of modelling can also be obtained by watching other children. This is also the best way to motivate your child to learn new skills.
Steps to show modelling Work
Grab your child attention, and make sure your child is following you.
Show them different activities slowly and ask them to repeat every steps.
Every best CBSE school Howrah motivate your child to do new skills.
Instruction
Instruction is a process to follow the steps while learning anything. Make sure to follow the steps that are good for your growth and development also help in improving your behaviour. Instruction will help you in explaining the process one-by-one.
Provide instruction to your child only when they have your attention.
Call them sweetly with good behaviour and ask for a favour.
Get time for your child during study and help them to solve queries.
Remove all the distraction things that makes your child problem in focusing.
Set a proper time limitation for everything. Such as Study, Playing, Watch TV, Exercise and others.
Use language softly that help your child to focus.
Give them proper instruction on "How to behave with elders?"
To get the best instruction guidance enroll into the Howrah English Medium School for child development.
Step-by-Step guidance
Every activity includes some challenges that need to be assigned with proper sequences. The process of step-by-step will make things easier to understand in small wise.
Start with the easiest step if you can.
Guide them properly with that step.
Help your child while doing the step for confidence.
Give your child opportunity to practice the task again and again.
Keep motivating your child until they finished the task successfully.
Conclusion
Hence, learning new skills are always important to the child future career, growth, and skills. We also need to ensure that our child must have physical improvement and mature development to understand the new skills. Set a proper schedule for your child that helps in focus the study and get physical and mental health. However, Schools also play a significant role in developing child new skills with proper mental state. Join "SMIL" the top School in Howrah that guides your child to lead with proper practice and better learning Scope.