The life of the students is associated with various adventures. They required different skills, abilities, dedication, hard work and soft skills. Such skills are playing an important role in students life like in competitive exams, careers and in many more fields. These skills are also helpful in school, colleges, and professional careers.  There are different educational institutes focusing to develop soft skills part among students. The soft skill is an important type of skill which could develop the student in various field. Therefore, english medium school in howrah implement the process to develop the skills. Let's find out some important use of soft skills that students need to develop.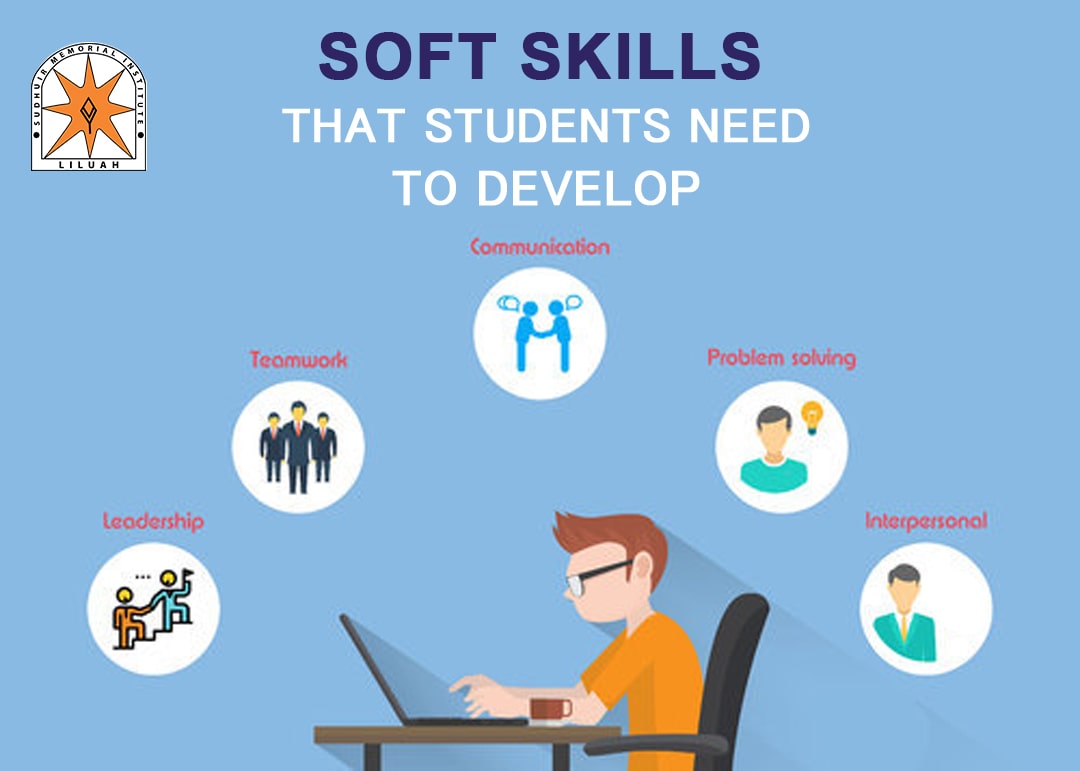 Before turn into the discussion let's understand what is soft skills are all about?
Soft skill is a process of developing the ideas and convey that ideas for better implementation. It is a very serious activity to handle out in every serious situation. It is very important in today's world as the management ship is developing rapidly. You need to have better soft skills to analyze the work and proper feedback. It helps to develop a powerful personality which might help students in school, colleges and in their professional career in the future.
Better Decision-maker
The soft skills develop the mind of a student. Proper development of soft skills will increase your brainpower.  The soft skill will make you a better decision-maker in the future. Therefore it is important to have such skill that can provide instant judgment in the spot. The best decision maker can develop their growth in school, college and especially in the office. The management or organization requires a better decision-maker that could beneficial to their company.  Hence, develop the soft skills in your child for having a better career in the future.
Teamwork
It is a part of the soft skills that let you learn how to be a good leader and why teamwork is necessary.
We know that "Unity is strength". Therefore, the use of teamwork is a very essential skill in today's stage. Working together is always providing an effective result and features lots of ideas. Therefore, it is important to learn the valuation of teamwork.
Develop personal skill
The soft skill will develop both inner and outer personal skills. The personal skill will help you to understand yourself, your emotion, thoughts, beliefs, opinion, and prospects. The skills will develop your thinking ability, decision-making process, and better ability. It also helps you to understand the thoughts, opinions of other people associated with your projects and work. This is one of the most valuable uses of soft skills that students need to develop in their careers. Every howrah best cbse school implement the method of developing personal skills.
Effective communication
Communication skill is very important in the development of personality. It can give you better results everywhere you implement. It is not just restricted to Schools or Colleges but it provides a huge impact on professional careers. Therefore, provide cbse school admission in howrah that provide a better communication level in students life.
Finally, we understand the importance and use of soft skills that students need to develop in their educational journey.  Always remember that an advance competitive world requires students to carry a unique soft-skills method that can develop their communication, personal development and make you a better leader in the future. Therefore, every top cbse school in howrah provides a soft skills method to develop their students.