During the growing period, the child learns various things that could catch their brain instantly. The reason behind the catching power is because their child's brain keeps active during that period. Hence, it is the golden opportunity when you can give your child something to learn for the best knowledge in the future. Therefore, either its parents or teacher both must take the responsibility to grow and develop your child under the best educational guidance. There are several cbse affiliated schools in howrah that provide the excellent learning approach of "Word Families" to their students. In this blog, we will understand the Overview, advantages, and disadvantages of word families, and the conclusion of word families takes part in the student's life. Let's discuss this in detail.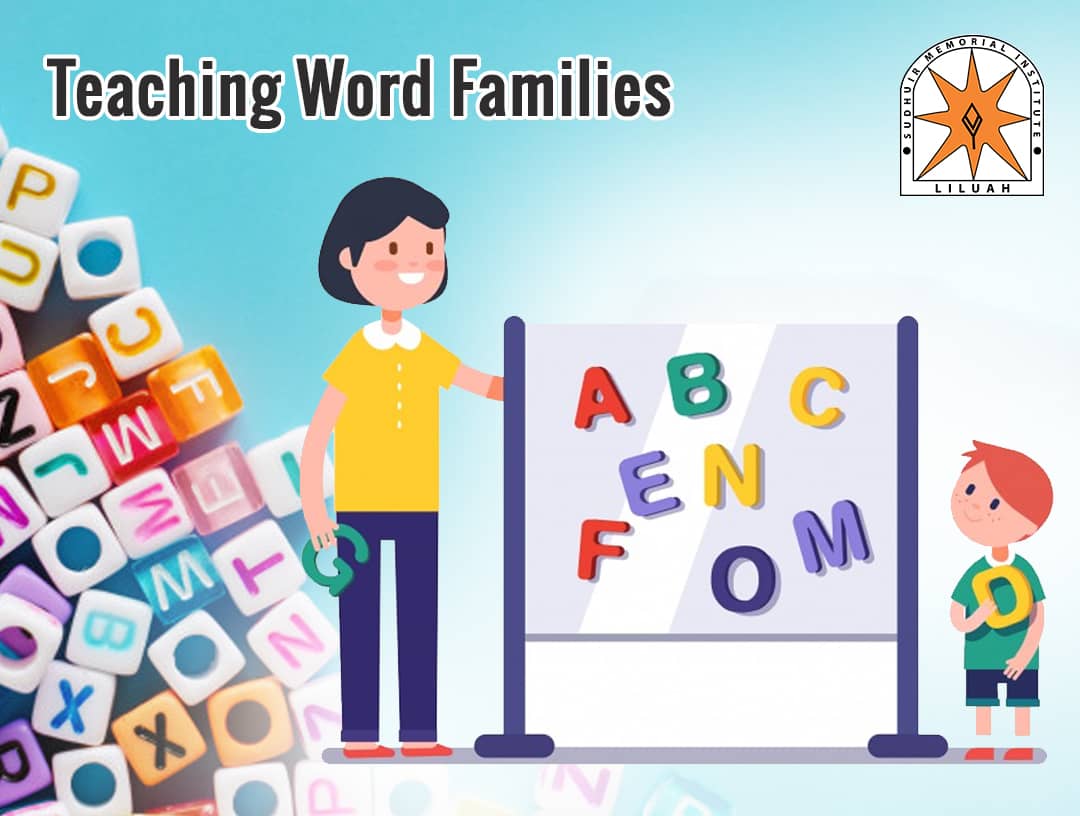 Overview
Now let's understand what is "word families" in detail. It is a part of learning new words in the same format. It helps your child learn the same forms of a word in a quick format. For example, when we teach words with SS forms like Class, Grass, Mass, and others. This is the best way to develop your child's learning habits quickly. As per child, this is one of the best fun learning experience comes to the child. The top 10 school in Howrah also implements the process of word families among students to give valuable lessons.
Advantages
There are several advantages of word families comes across the learning. By implementing this method your child can be able to learn 10-20 words on a daily basis. It makes your child very stronger and also helpful while communicating. we can experience this learning method in some of the Howrah cbse schools.
Your child can learn new words very quickly.
Their learning habit will also increase.
Their vocabulary will also become stronger.
It also helps in improving the skills of a child.
Disadvantages
When there is an advantage then there must be several disadvantages also in "Word Families". In this case, we let our child keep learning in the same format and therefore we might be lost the connection of learning for several reasons.
By the use of word families, we can lose the pattern of learning.
It is a type of constant form of learning method. Hence, kids would not be able to learn or implement such words in a real way.
The vital risk to notice is that your child will start searching shortcuts of learning new words. They might not give attention to the new words with no word families attachment.
Most of the time child learn word families but do not implement it during the right time.
Conclusion
After understanding the advantages and disadvantages we can understand how to balance both of them. Therefore, we must let our children learn word families but also help them to focus on other key points of study. We must approach them into both reading and spelling for the best benefits in the future. This will surely help them to improve the thinking approach of the families.
Hence, these are some of the best Overviews, advantages, disadvantages and the conclusion of word families take part in the student's life. It is also to understand that the growth of students also depends on the development of learning that comes from the top school and faculties. Therefore, pick the cbse school admission in howrah because of its learning method and child development in very desirable among all categories.