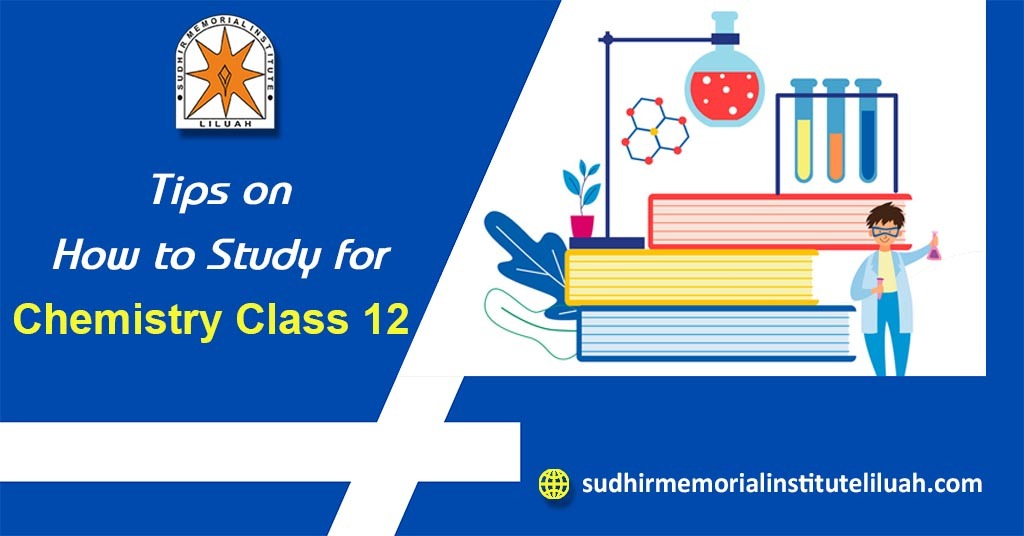 Science is a subject which consists parts like Physics, Chemistry and Biology. Each of the part proves quite tough for the 12th students. This article will let you know on how to prepare for chemistry for class 12 by following some of the tips.
Class 12 has been given a supreme position in the Indian education system. The students who get good score in class 12 can choose their college very easily. The students who opt for science in class 11 find it difficult to score well in Chemistry in class 12.
As it is known to all of you that there are so many schools to enroll for in Kolkata. Like other cbse schools, one of the best english medium schools in howrah is Sudhir Memorial Institute Liluah. The Science Lab is also provided to the students for their successful experiments. There are lab teachers who teach the students all about the experiments of chemistry.
The CBSE class 12 Chemistry is divided mainly in three parts –
Physical Chemistry
Organic chemistry
Inorganic chemistry
But before we go into depth, we may know about CBSE class 12 chemistry syllabuses.
Physical Chemistry
For physical chemistry, students need to have the strong mathematical calculation. Chapters like Solutions, Electro chemistry, surface chemistry etc. To remember all the formulas, students need to concentrate on their studies and memorize those formulas every day.
Organic Chemistry
Organic chemistry deals with the large number of compounds we see around us. Organic chemistry is asked for 28 marks in the examination. The topics like organic compound, Alcohols phenols and ethers etc comes under this section.
Inorganic Chemistry
This is considered to be one of the toughest parts of class 12th chemistry. Students must memorize the periodic table and know about the properties of p-Block, d-Block and f-Block elements.
How to score 99 percentile in chemistry
Make sure that you study with help of a time table
Choosing the best study material
Know the importance of previous year sample question paper
Make sure that you study with help of a time table
For your board preparation, making a timetable is mandatory. You need to make sure that you study with the help of a fixed timetable. The teachers of the best cbse school in howrah try to let them know about the importance of making proper routine. For better result in class 12th, student needs to study for at least 10 hours a day.
Choosing the best study material
The English medium school in Howrah provides the best study material, i.e. best NCERT books. Students can easily understand all the subjects through the books and the teachers also let them understand all the topics.
Know the importance of previous year sample question paper
If you feel that practicing from the previous years' question papers and sample question papers is of no use then you are doing wrong. You should focus on practicing as much as possible. When you practice with the help of previous years' question papers mad sample question papers you get to know about your leads and flaws. Once you are aware of your week sections, you can improvise them so that these topics don't affect your marks.
Conclusion
For more detailed information on school admission in howrah, you may visit the school premises. Hope you like the tips mentioned above in this blog. You will get the best chemistry classes ever at Sudhir Memorial Institute.
Author's Bio
Myself Sushma Gupta, a professional content writer for Sudhir Memorial Institute Liluah write blog/articles for this School. I am engaged with this particular school for many years and always try to give the best information you would have been searching for.