If it is education, then it is about a good institution as well. Finding an institution may not be of much hassle. But, getting the right one for a learner can be a process that's a little bit lengthy and complex. It is because there is no such scarcity of schools in this 21st century, but a 'best-fitted school' is a matter of real importance. But, there are good schools out there and you need not worry about them. Just find the right CBSE school for your child or ward one carefully. Here are some tips for you to help you to do that.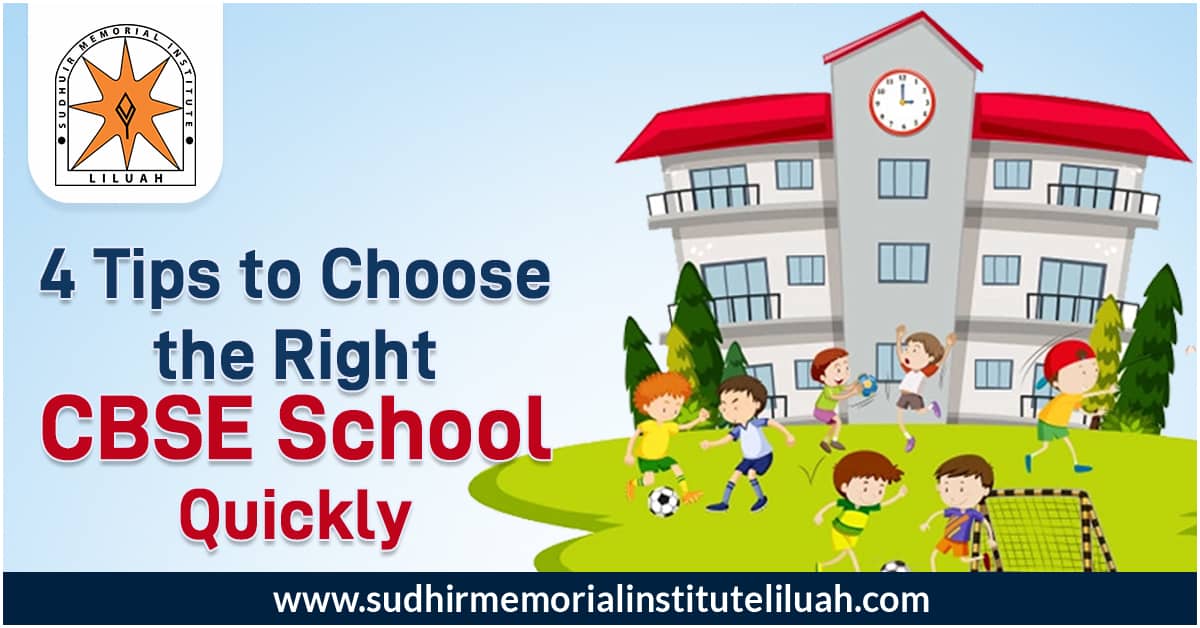 Choose the Board of Education
In India, there are many popular and recognized boards to choose from. Usually, you need to choose an English Medium Board where education is offered in the English medium save upon the language education of one or two regional languages. In this case, it is best to go for CBSE schools in Howrah as they can offer a quality, English medium education. Added to that, the schools under the CBSE board has a structure of academics suitable for young minds. CBSE Education is not too stressful for today's busy learners. Moreover, it has been known for being effective in qualifying competitive exams or entrance tests for higher studies.
Check if a School Is Secure in an Organized Way
 Your children or wards are precious to you. So, you need to make sure whether or not the school you have in mind offers robust security against atrocious behaviours, accidents and public clashes (things that have a reputation of happening in a school) and so on. Search for the right CBSE school and check its reputation online. If possible, speak to its former students. Visit the office and have a frank discussion with the administrative professionals to clear your doubts regarding these matters.
Investigate the Quality of Education
And that means you must not stop your investigation on knowing more about the school after you have known that it is under the CBSE curriculum. You need to know if all the subjects approved by the board are taught in that institution. You again need to check the standard of education and have a word with the faculty members. Find out if the school has the required infrastructure and facilities to support your child in a bright future ahead. You must also find out if the school education is going to be enough for preparing your kids for challenging entrance exams like the JEE or IIT.
Are There Enough Extra Co-Curricular Activities?
A school isn't just a school for its looks, infrastructure or services; but it is a school for the comprehensive quality of education. If you are searching for the best CBSE school in Howrah, then you must check whether the education in it is accompanied by co-curricular activities. It is one of the major things many parents often miss out on focusing more on the side of education. A learner not only needs education but he or she also requires skills. Often, a skilled person is seen more ahead of the competition rather than the one who is not skilled enough.   
Help Your Kid or Ward Join Sudhir Memorial Institute, Howrah for a Better Future
If you're still thinking of the best school, then you can know for sure that it can be SMIL. Being counted as one of the best school in Howrah, Sudhir Memorial Institute aims to educate its pupils in approved but exceptional ways so that they stand out in competition and get to make a statement about themselves. The high quality education in this school has been respected for a long. Thanks to its wonderful teachers, Sudhir Memorial Institute has become a trustworthy institution in Howrah with many centres in Kolkata and other cities.