Getting admission in cbse school in howrah and the best English medium school plays a vital role in shaping a child's best future. In Howrah, education is child-centric and most effective. It is like the artisan who molds the mud when it is soft to give it a form of a vessel. The future of the world lies in the classroom that one learns from school. Therefore, Sudhir Memorial Institute Liluah stands high in keeping the ideals of modern education in mind.

Best curriculum and development method
The school is affiliated with the Central Board of Secondary Education (CBSE) one of the most advanced curricula in the country and across the world. SMIL encompasses complete education, laying equal emphasis on co-scholastic and co-curricular activities to cater to a child's holistic development. The Sudhir Memorial Institute, Liluah is one of the Best English medium school in Howrah. This school establishes with the ambition to spread education keeping minimum monetary gains in mind. Hence, education here is most affordable to the general class of the citizens of Kolkata.
Best guidance school for Science/Arts/Commerce
The CBSE curriculum also has a strong footing all over India, which makes our students more comprehensive and competitive. Sudhir Memorial Institute Liluah, an English medium school in Howrah also makes the students future-ready. Our curriculum is in sync with the CBSE guidelines, therefore it provides the best quality education in the field of Science and Commerce at all levels. Following the CBSE curriculum also ensure that our students must learn what is relevant to keep them at par with future professional courses. SMIL prepares scholars in Commerce and Science streams and prepares them for entrance examinations, including the medical and engineering professional exams. Sudhir Memorial Institute, Liluah is always focused on science and maths with a lot of attention paid to the application of knowledge.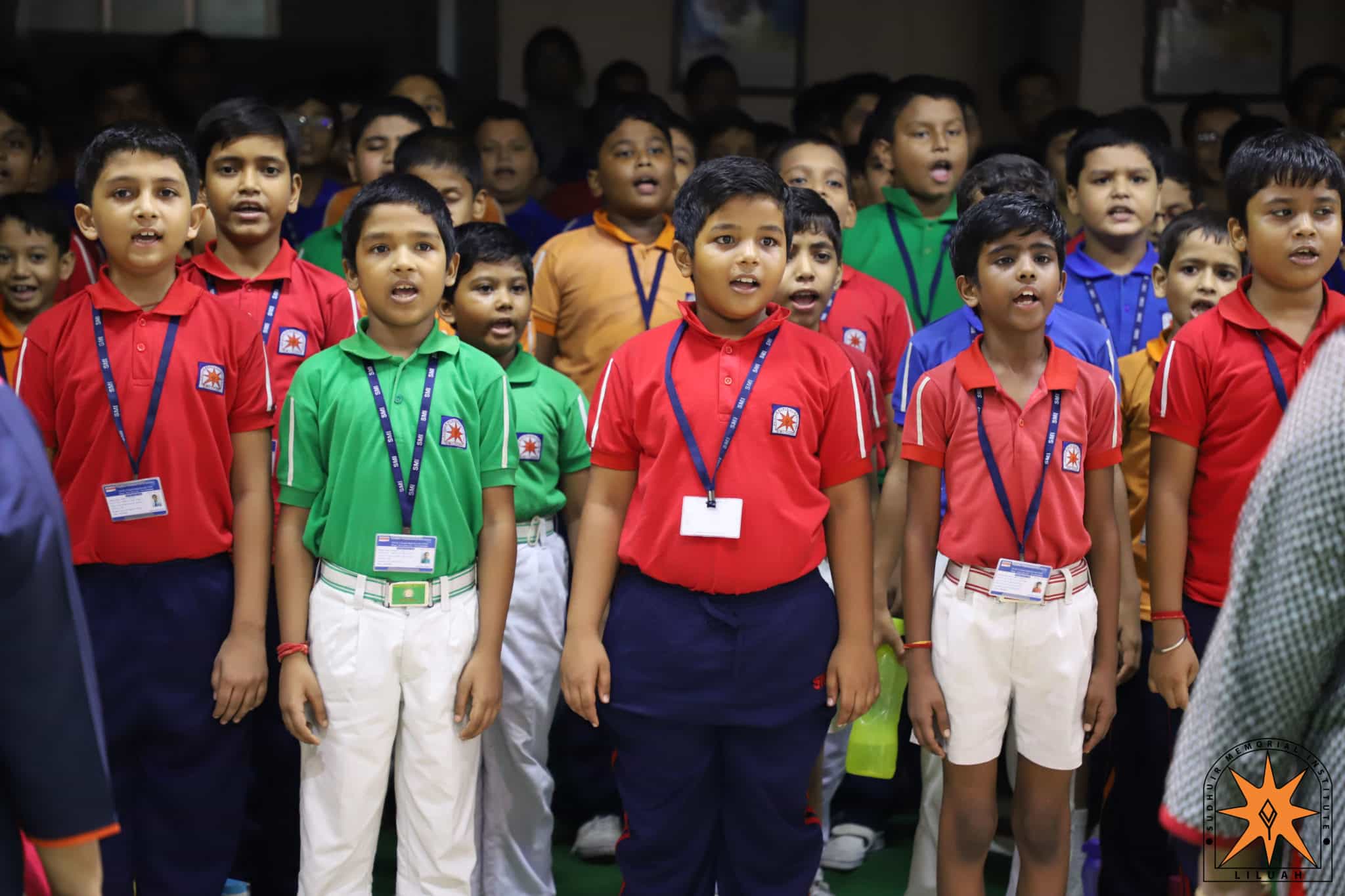 Work Methodology
While preparing the curriculum framework, the school has also allotted specific periods for co-scholastic activities as per the CBSE guidelines. Join the school in howrah and experience the best work methodology for the student. One class is weekly for work education, art education, health, and physical education. Our students are assessed and evaluated on a 5-point grading scale. Co-scholastic areas that consist of 4 parts include-
Life skills consist of thinking skills, social skills, and emotional skills.
Work education.
Visual and performing arts.
Attitudes and values: attitude towards teachers, schoolmates, school programs, and environment. Right from primary to secondary level the value system must develop its framework.
School Services
The SMIL outdoor co-curricular activities include Table Tennis, Cricket, Football, Basketball, Volleyball, Yoga, Taekwondo, Excursions, and Social service in the neighborhood. Such activities also foster a sense of responsibility, camaraderie, and leadership among the students. Our indoor co-curricular activities also include a total list of Dramatics, Music and dance, Drawing & Painting, Decoration, Art & craft, Organizing school panchayat, and Student self-government. These activities develop physical, emotional, and social, and also help to grow a healthy appreciation of culture and arts among the pupils. Therefore, get cbse school in howrah (Sudhir Memorial Institute Liluah), which makes every student all-rounder, competitive, and ready to face the challenges of the outside world.